BioShock, Tomb Raider can't save March US sales from 10% decline
Update: BioShock Infinite sold 878,000 units on console during the month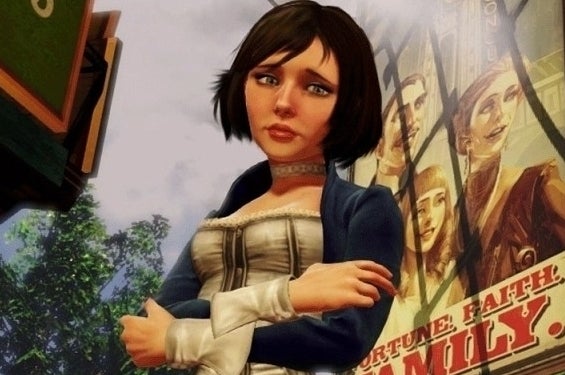 The NPD Group has released its retail sales report for the month of March, and while some analysts had predicted growth, it was not to be. Total industry sales fell 10 percent year-on-year to $992.5 million, as hardware sales fell 32 percent to $221.6 million, but total software sales (including PC games) inched up two percent to $602.4 million.
That two percent climb actually represents "the first month since November 2011 where retail spending on entertainment software experienced positive growth," NPD analyst Liam Callahan noted.
"The performance of new launches was a major driver of the overall software growth for this month, with games launching in March 2013 selling over 40 percent more units than new launches in March 2012. There were positive trends for new launches that were seen across consoles, portables, and PC," he continued. "There were actually fewer new launches - about 20 percent less new games - than last March, but March 2013 launches generated close to 70 percent more dollar sales per SKU than last year."
NPD's March reporting period spanned five weeks, but so did March 2012. The industry just needed some more hits, as Callahan said. Irrational's critically acclaimed BioShock Infinite led the charge on software, followed by the new Tomb Raider and Microsoft's latest Gears of War. Nintendo also made an appearance with Luigi's Mansion: Dark Moon placing sixth.
Interestingly, the launches of Tomb Raider and BioShock Infinite "were the highest first month sales for games in these franchises," Callahan said.
Update: Number one game BioShock Infinite sold 878,000 units on home consoles during the month, according to data supplied by Cowen and Company. The analysts now expect the game to be on track to sell 4.5 million units (including PC sales) for its first year on sale.
Here's the top 10 chart from NPD: