BioShock Infinite is UK number one
And biggest launch for the franchise so far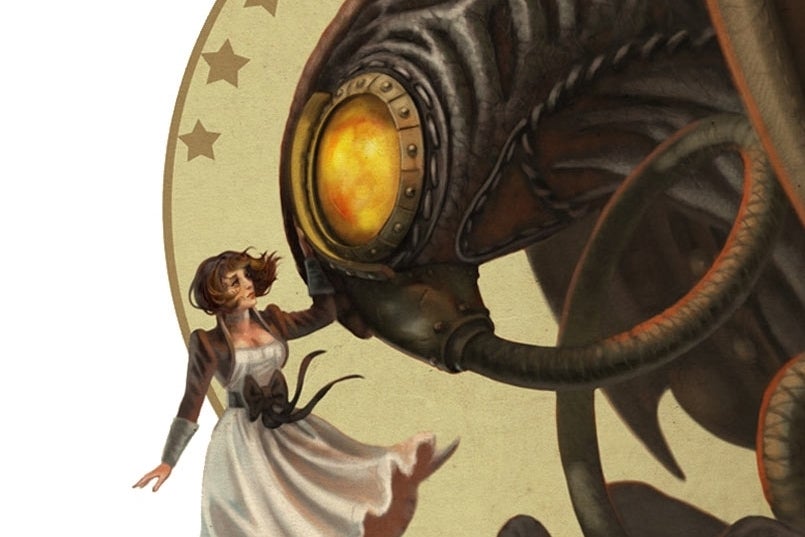 BioShock Infinite is the UK software chart's latest number one, and the second biggest launch of the year. It's also the biggest launch week for a BioShock title so far, outselling Bioshock 2 by close to 9000 copies in week one. It's worth nothing this chart doesn't track sales made through Steam, and today alone the game saw 23,738 players.
Thanks to price promotions and a resulting 45 per cent boost in sales Tomb Raider is still at number two, and despite BioShock Infinite's success Lara's adventure is still the biggest release of 2013 so far.
Other new entries in the charts were Luigi's Mansion 2 at 5 and EA's Army Of Two: The Devil's Cartel at 6 and Tiger Woods PGA Tour 14 at 8. Wii U exclusive Lego City Undercover entered at 12, while Sly Cooper: Thieves In Time only managed to sneak in at 31.
UKIE Games Charts courtesy of GfK Chart-Track
| Last Week | This Week | Title |
| --- | --- | --- |
| New entry | 1 | BioShock Infinite |
| 2 | 2 | Tomb Raider |
| 1 | 3 | Gears Of War: Judgment |
| 4 | 4 | FIFA 13 |
| New entry | 5 | Luigi's Mansion 2 |
| New entry | 6 | Army Of Two: The Devil's Cartel |
| 10 | 7 | Call Of Duty: Black Ops II |
| New entry | 8 | Tiger Woods PGA Tour 14 |
| 13 | 9 | Assassin's Creed III |
| 12 | 10 | Crysis 3 |
| 9 | 11 | Far Cry 3 |
| New entry | 12 | LEGO City Undercover |
| 5 | 13 | Sniper: Ghost Warrior 2 |
| 3 | 14 | The Walking Dead: Survival Instinct |
| 14 | 15 | Skylanders Giants |
| 8 | 16 | SimCity |
| 15 | 17 | Need For Speed Most Wanted |
| Re-entry | 18 | Halo 4 |
| 20 | 19 | LEGO Batman 2: DC Superheroes |
| 6 | 20 | God Of War: Ascension |