BioShock Infinite fends off Defiance
Trion Worlds title enters UK charts at 3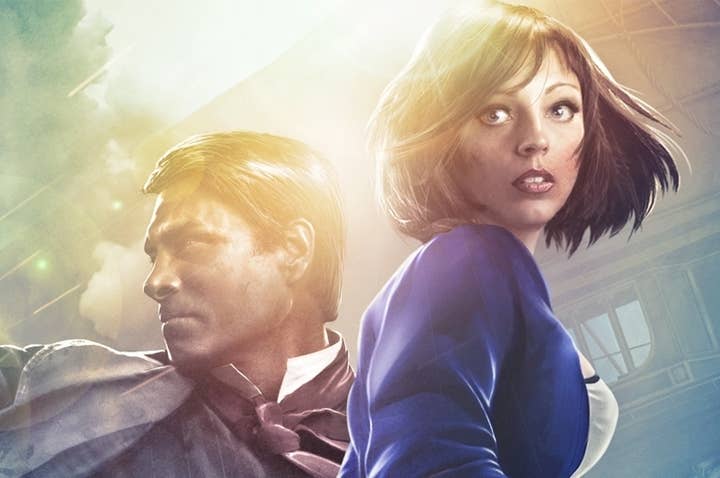 BioShock Infinite makes it two weeks at number 1 and Tomb Raider makes it three at number 2 in a UK software chart that only managed one new entry this week.
That lucky game was Trion Worlds' Defiance at 3, the company's first release on console and PC, and a tie in with a Syfy channel TV series which will launch later this month.
Further down the charts the lack of fresh meat allowed Sonic & All Stars Racing to sneak back into the the top 20 at 20, while LEGO Lord Of The Rings came in at 16.
UKIE Games Charts courtesy of GfK Chart-Track
| Last Week | This Week | Title |
| --- | --- | --- |
| 1 | 1 | BioShock Infinite |
| 2 | 2 | Tomb Raider |
| New entry | 3 | Defiance |
| 4 | 4 | FIFA 13 |
| 5 | 5 | Luigi's Mansion 2 |
| 3 | 6 | Gears Of War: Judgment |
| 7 | 7 | Call Of Duty: Black Ops II |
| 9 | 8 | Assassin's Creed III |
| 15 | 9 | Skylanders Giants |
| 17 | 10 | Need For Speed Most Wanted |
| 10 | 11 | Crysis 3 |
| 11 | 12 | Far Cry 3 |
| 19 | 13 | LEGO Batman 2: |
| 18 | 14 | Halo 4 |
| 6 | 15 | Army Of Two: The Devil's Cartel |
| Re-entry | 16 | LEGO Lord Of The Rings |
| 8 | 17 | Tiger Woods PGA Tour 14 |
| 16 | 18 | SimCity |
| 13 | 19 | Sniper: Ghost Warrior 2 |
| Re-entry | 20 | Sonic & All Stars Racing |