Bioshock Infinite enjoys third week at #1
While FIFA jumps back up to 3 on UK software chart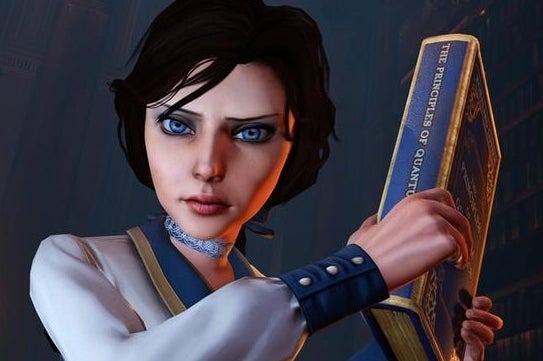 Bioshock Infinite is still number 1 on the UK software chart this week, enjoying the top spot for a third week despite a fall in sales of 44 per cent.
And just over 2,500 sales behind is Tomb Raider, which despite a drop in sales of 43 per cent is still at number 2. FIFA 13 has pushed ahead to number 3, its best chart position for 7 weeks.
Last week's 3, Defiance, has dropped to 4, and has seen 75 per cent of its sales on Xbox 360, with 20 per cent on PlayStation 3 and 5 per cent on PC.
UKIE Games Charts courtesy of GfK Chart-Track
| Last Week | This Week | Title |
| --- | --- | --- |
| 1 | 1 | BioShock Infinite |
| 2 | 2 | Tomb Raider |
| 4 | 3 | FIFA 13 |
| 3 | 4 | Defiance |
| 5 | 5 | Luigi's Mansion 2 |
| 7 | 6 | Call Of Duty: Black Ops II |
| 8 | 7 | Assassin's Creed III |
| 6 | 8 | Gears Of War: Judgment |
| 13 | 9 | LEGO Batman 2: DC Superheroes |
| 12 | 10 | Far Cry 3 |
| 10 | 11 | Need For Speed Most Wanted |
| 17 | 12 | Tiger Woods PGA Tour 14 |
| 16 | 13 | LEGO Lord Of The Rings |
| Re-entry | 14 | The Elder Scrolls V: Skyrim |
| 9 | 15 | Skylanders Giants |
| 14 | 16 | Halo 4 |
| 20 | 17 | Sonic & All Stars Racing Transformed |
| 21 | 18 | Just Dance 4 |
| 18 | 19 | SimCity |
| 19 | 20 | Sniper: Ghost Warrior 2 |