BioShock creator Ken Levine, Zynga's Mark Pincus considered for Time 100
You can vote now for Time Magazine's 100 most influential people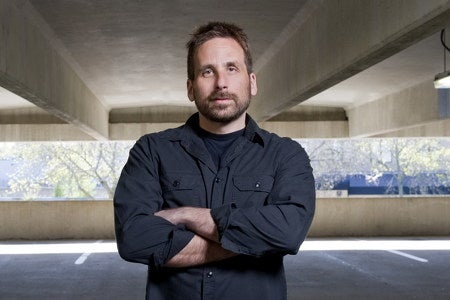 Each year Time Magazine asks readers to cast their votes for the leaders, artists, innovators, icons and heroes that they think are the most influential people in the world. Two notable game industry leaders made the list of finalists this year: Irrational Games' Ken Levine and Zynga CEO Mark Pincus.
Of Levine, Time writers said, "His propensity to elevate the conversation makes the designer one of gaming's luminaries."
Regarding, Pincus, they wrote, "Pincus never wants you to work again. Or at least that's how it seems, considering how addictive Zynga's roster of games is."
The full list of finalists includes a veritable who's who of celebrities, including Brad Pitt, Tim Tebow, Mark Zuckerberg, Jeremy Lin, Barack Obama, Kate Middleton and many more.
Official voting ends next Friday, April 6, and the poll winner will be included in the Time 100 issue. The complete Time 100 list will be chosen by the publication's editors and revealed on Time.com on Tuesday, April 17.