Bingo Bash on course to hit $55m annual revenue
BitRhymes repositions company around Bash brand, now called Bash Games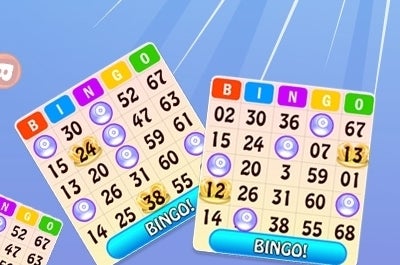 The online casino developer BitRhymes is repositioning its brand identity around its hit social and mobile game, Bingo Bash.
According to a report from AllThingsD, BitRhymes is now called Bash Gaming, and all future products will fall under the Bash brand. Bingo Bash is among the highest earning games on Facebook, iOS and Android, and, and is set to generate $55 million in revenue this year alone, excluding the 30 per cent cut taken by Apple.
"We believe the casino games, in general, have a very strong game mechanic," said Bash Gaming CEO Sumit Gupta. "Once they start playing, they want to play more and more, and with the ability to play with friends, it makes it more exciting."
Gupta attributes the company's success to focusing on a single product rather than dividing its efforts between several titles. Another aspect of Bingo Bash's profitability was the move to iOS and Android this year: mobile platforms are now responsible for the majority of the game's traffic.
Bash Games currently has 55 employees, though Gupta expects that number to double over the next year. The company recently hired real-world gambling veteran Sean Eyen as vice president of global gaming - a decision that proves the company's interest in bringing real money gambling to online games.
"We are very focused on what we are doing today," Gupta added. "This is a very exciting space, and dealing with real money is a green field opportunity, especially in Europe, where it's legal. That excites us."