Bethesda's Todd Howard to keynote Develop:Brighton 2020
Veteran game designer leads the first wave of speakers at the UK conference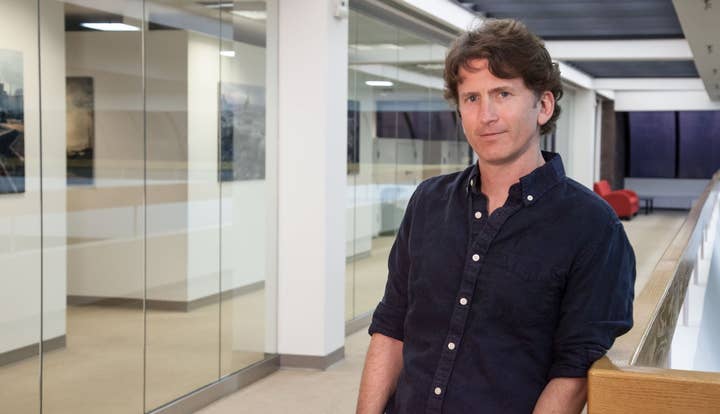 Bethesda Game Studios' Todd Howard will deliver the headline keynote at Develop:Brighton 2020.
Howard, who is widely known for leading the teams behind The Elder Scrolls and Fallout, will be interviewed onstage about his 26 year career in the games business.
It will be the second of three keynote addresses at Develop:Brighton 2020, taking place on the morning of Wednesday July 15. Howard will also receive the Develop Star award at a ceremony that evening.
Entries are open for the Develop:Star Awards nominations, the deadline for which is April 3.
Alongside Howard's keynote, Develop:Brighton has revealed its first wave of speakers, which features PlayStation, Media Molecule and Rocksteady Studios, among others, across ten different tracks -- including a new addition, Mobile.
Here is a selection of the first wave, but you can find the current line-up here:
Audio -- Player-Driven Audio Creation in Dreams: A Post-Vivem
Bogdan Vera, Media Molecule
Art -- Designing Animation
Adam Vincent, Rocksteady Studios
Business -- Building a Better Esport
Rachel Rakowski-Gaskin, Jagex Game Studio
Coding -- AI-Demystified: The Present and Future of Artificial Intelligence and Games
Tommy Thompson, AI and Games
Design -- Lore, Community, and Communication: Narrative Design in Early Access
Nicolette Stewart, Crytek
Discoverability -- Building Communities That Last. From Scratch
Stevie Ward, Future
Indie -- Nailing the Pitch: Practical Skills for Securing Multi-Million Pound Projects
Natalie Wicks, Double Eleven
Mobile -- What Makes a Successful Hyper-Casual Game?
Simon Prytherch, Kwalee
IBC -- How to Not Launch a Game on Steam
Aiden Rodgers, Indie Game Developer
Roundtables -- LGBTQ+ Roundtable
Ian Masters, Flick Games
Develop:Brighton is held from July 14 to 16, 2020. You can find out more information about the event on its official website.
GamesIndustry.biz readers can use the following code for an additional 10% off Super Early Bird rates until April 8 -- SRCPSC.
GamesIndustry.biz is a media partner of Develop:Brighton.