How to work with graduates and students
The Best Places To Work winners discuss ways to support the future generations of game creators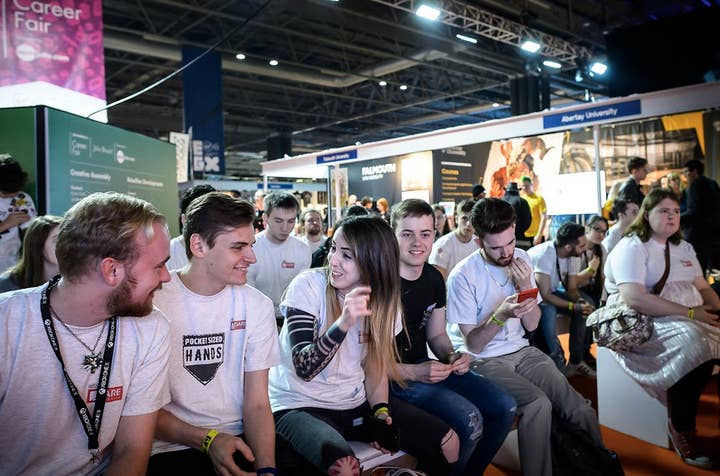 Our UK Best Places To Work Awards in September was a fascinating look into how the best games companies build a successful workplace.
We had 12 winners, and 50-odd companies that didn't make the cut. But even those that didn't make it still scored high results from their employee and employer surveys. The lowest score we had was 67 - in other words, we didn't encounter a bad company during our awards.
Yet there were key areas of weakness across the companies that didn't quite make the cut. We've already talked about progression and making your staff feel valued, but another area of concern was how we, as an industry, support graduates and undergraduates.
Many of the companies that went home with awards in September excelled in this area. So we decided to ask them what they do when it comes to finding future talent.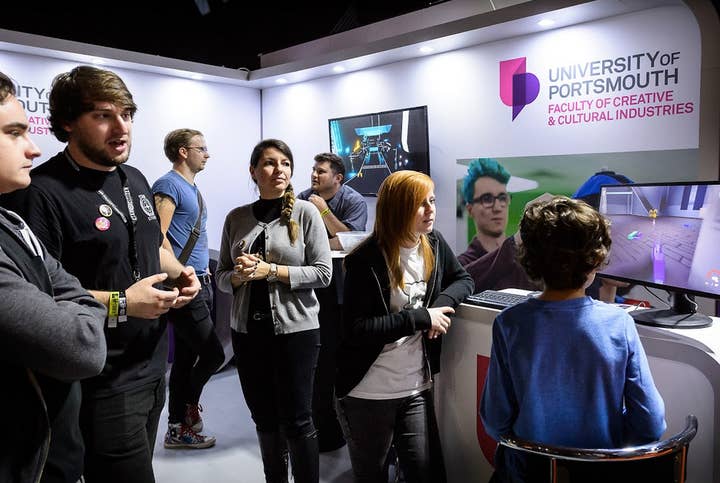 Working with graduates and undergraduates is time consuming and doesn't always work. So why do it?
Gavin Raeburn, Playground Games: "Finding great talent within the video games industry is tough. Working with graduates and undergraduates brings new talent into the market and allows us to further nurture and build on the skills they have learnt at university through mentoring from our experienced AAA developers at Playground."
Helen Powell, d3t: "Supporting undergraduates and graduates is an important aspect to d3t's operation. There is a recognised skills shortage in the market, so we want to be actively shaping and nurturing the next generation of industry leaders. Our experience of working with both undergraduates and graduates has been very positive to date, making the additional investment in time worthwhile. Graduates often bring fresh ideas, energy and enthusiasm into the studio. We've also found having undergraduates on-site to be beneficial to our internal staff, in that mentoring these guys can be a useful stepping stone for a member of staff that is looking to develop softer line-management skills."
"Graduates are vital to the growth of the industry, yet it wasn't that long ago that many studios wouldn't even consider hiring graduates"

Ian Goodall, Aardvark Swift
Ian Goodall, Aardvark Swift: "Graduates are vital to the wellbeing and growth of the games industry, yet it wasn't that long ago that many studios wouldn't even consider hiring graduates. Studios would often opt to hire juniors with more experience over graduates, but this simply wasn't sustainable.
"We saw these talented graduates, who would make excellent game developers with some guidance and supervision, struggling to land that first job. That's why we set up our Grads in Games initiative and Search for a Star challenge, to bridge the gap between academia and industry. We spend just as much time showcasing the abilities of graduates to studios as we do working with students to prepare them for the working world.
"I'm delighted to say that the graduate recruitment scene has improved enormously over the past few years, and even more delighted to see the number of studios come forward that share our goal of a more sustainable industry. The shift towards an industry that is more open to grads is in no small part thanks to studios like Playground Games and d3t, who show great passion for nurturing our industry's young talent and got involved first-hand."
Andy Watson, Hutch: "We find working with graduates can be equally beneficial, even though time has to be invested for it to be a success. Our dedicated team of mentors have the chance to mould the next generation of game developers and designers, while also solidifying and expanding their own knowledge and skill sets. What's more, graduates have a fresh way of thinking. They can inject a new perspective and help solve problems more quickly. One of the biggest advantages we find is their ability to navigate through new, innovative technology and digital platforms."
How are you finding the talent that is coming through, and what are you having to do to ensure they're ready for your studio?
Jamie Trentham, Unity: "Our internet presence is the biggest platform for attracting graduate and undergraduate talent. The majority of these individuals have limited connections to us on a local level, so they approach us from around the globe via our dedicated portal for graduate and undergraduate recruiting.
"Additionally, we have attended a number of events on US and European university campuses this year and plan to attend even more in 2018. Our Internship program will soon open up for applicants. In our Brighton studio, we've actually authored a guide to living like a local for movers and have a lot of support in place for re-locators globally. We invite all new hires to our New Employee Orientation at Unity HQ in Copenhagen, where they are introduced to various Leads from around the business. We also take colleagues working in our R&D function to 'R&D Training Week' in Copenhagen for mentorship and guidelines in working with Unity Source Code, led by one of our founders and CTO Joachim Ante.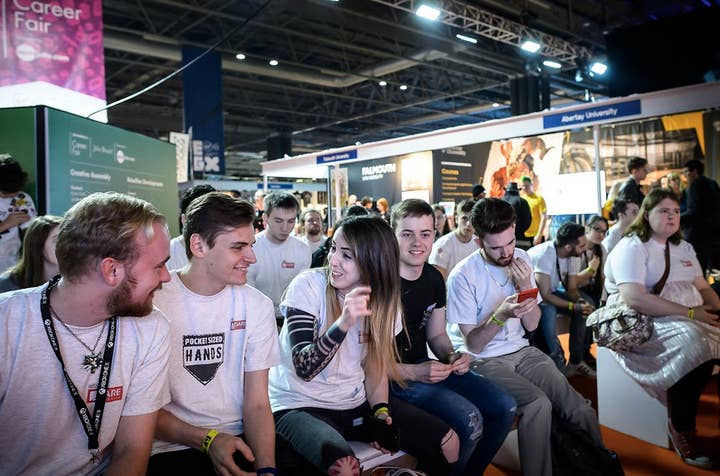 Tim Heaton, Creative Assembly: "The industry plays an important part in nurturing talent, to encourage young people from all backgrounds into games and secure the future of the UK as a leader in the global games development market. We encourage all our experts to become CA Ambassadors, to be mentors for students, visiting schools and universities and share their experiences and expertise. It's fantastic to see our incredibly talented development team come alive with passion for their craft when they are talking to students.
"We are currently seeing a bit of a disconnect between the subjects being taught in schools and industry needs, which means people are graduating and finding it difficult to get a foot in the door. There is such a high-demand for talent in the UK and it's increasingly important that industry works with educational establishments to raise awareness of the variety of opportunities and the skills required. Especially if you consider areas like UI design and VFX, where we just aren't seeing that homegrown talent coming through. Alongside this, it's crucial that we continue to welcome and support those from outside of the UK into our games industry as they contribute so much to our diversity, innovation and wider talent pool."
Ian Goodall, Aardvark Swift: "As part of our Grads in Games initiative, we run our Get in the Game Tour throughout October and November, and are always looking for more studios to join us as guest speakers. Speaking directly to these students is a great way to inspire the next generation of developers, impart some wisdom and increase your studio employer brand at the same time.
"The industry plays an important part in encouraging young people from all backgrounds into games and securing the future of the UK as a leader in global games development"

Tim Heaton, Creative Assembly
"Our Search for a Star student talent competition runs from September through to April. It mirrors a recruitment process, and equips students with completed games, polished assets and increases the employability of the entrants. Our aim is to polish the student's skills and turn them into standout candidates who are ready to hit the ground running in their first job. We invite studios and volunteers to mentor our students, provide personalised feedback on submissions, and carry out presentations on how to better prepare themselves for their first job.
"I would encourage all studios to get involved in encouraging young talent, and that doesn't just have to be at university level either. Going to local schools and letting children know that there's a real, profitable and enjoyable industry open to you if you go down the maths route or take up art professionally is just as important to our industry as going to universities. That isn't to say that higher education outreach isn't important as well; it certainly is, especially in areas of Computer Science where the games industry is often having to compete for the best students against other software developers."
Gavin Raeburn, Playground: "Universities have been very open to dialogue and feedback. We've set briefs and judged final year projects at the University of Derby and sat on course review panels at Staffordshire University. If I had any criticisms, I'd maybe look at the fundamentals. For example, a lot of graduate artists seem very focused on toolsets and can lack an understanding of composition and appreciation of art history and styles.
What more can the industry do to help improve the education of the future generations?
Simon Hade, Space Ape: "Mobile gaming, and free-to-play/games-as-a-service more broadly, comprises the majority of revenue in the games industry and is the fastest growing sector. Yet it is hard for students, and often new grads, to get exposure to credible sources of information and mentoring in these business models.
"Games companies can bridge this gap by being more open generally. We regularly hold events in our office targeted to students, indie developers and smaller studios with limited resources, where we share our knowledge and sometimes tech stack and processes for things like live-ops, analytics, free-to-play game design, and so on. Our artists run talks at universities and we've partnered with schools to promote esports."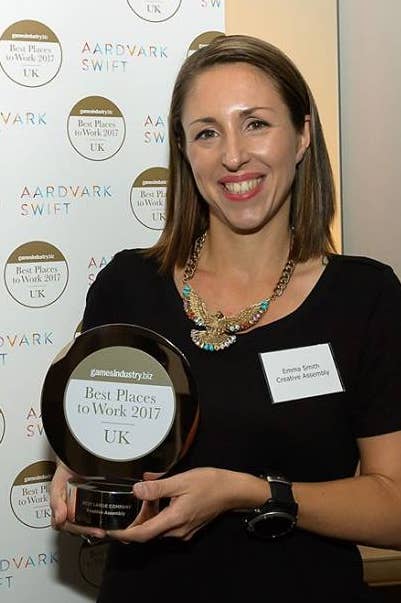 Gavin Raeburn, Playground: "We need to take a longer-term view and look to what we can do at the secondary school level, particular the 11 to 13-year-old age group. At this age children are required to choose specific subject paths, which potentially makes entering certain careers difficult. There are groups out there lobbying for the games industry at government and local levels, but having developers visit schools to inspire children to join the industry is something Playground has been doing for a number of years and something we'd be keen to see more studios undertake."
Helen Powell, d3t: "The game development community must continue to engage with educational bodies at all levels to inspire and encourage more people from all backgrounds into the industry. An example might be "How video games are made" Scratch Tutorial sessions (https://scratch.mit.edu/) at primary level, to work experience opportunities at secondary level, on to apprenticeship and graduate schemes for colleges and universities. Young people from all backgrounds need to be shown that making video games is not just something other people do; it is something they can do and is well within their grasp."
Andy Watson, Hutch: "There needs to be a better understanding that traditional jobs are changing and that working in the games industry is a viable option, one that both males and females can succeed in. For this to happen, we need to raise the awareness of those who are successful in the industry now, highlighting them as role models and offering insight on how they have got there. We feel it's also important that the games industry is proactively offering the right resources and opportunities outside the national curriculum. If this doesn't happen, then the restrictive talent pool will only tighten."
Jamie Trentham, Unity: "We have a lot of folks within Unity who are passionate about 'grassroots' computer programming education, and actively take part as mentors in programs such as CoderDojo. We also have an entire team dedicated to producing Educational content to learn Unity and basic principles of game development for free.
"We want to be a valued resource for aspiring programmers and game developers, and within our mission of democratisation we feel it's vital to be active in the education community. The internet has democratised knowledge in a lot of ways, and opens up so many opportunities for future generations to share and learn. We recently ran a Unity Without Borders initiative to represent developers affected by the US Travel Ban, by bringing them to Unite Europe as honoured guests.
"With our Unity Education mission, we are pushing even further to bring programming, game development, and content creation resources and knowledge to anyone seeking them."
The Best Places To Work Awards 2017 was sponsored by Aardvark Swift. The winners included Creative Assembly, Criterion Games, D3T, Double Eleven, Failbetter Games, Hutch, Playground Games, Space Ape Games, Studio Gobo, Twitch, Unity, Wish Studios.