Battlefield subscription: EA's "looking at it"
EA's clearly been inspired by Call of Duty Elite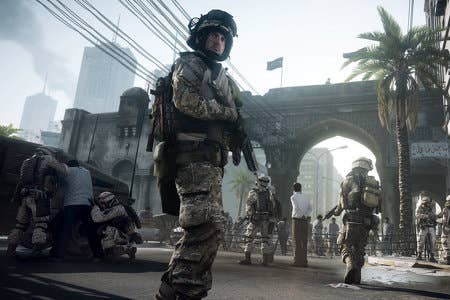 Call of Duty Elite has been garnering plenty of attention, and Electronic Arts has clearly taken notice of its rival's success, as the company has now admitted that it's "looking at" a possible subscription service for Battlefield too.
When asked by VentureBeat about the chances of EA launching an Elite-like service for its shooter, EA Games label head Patrick Soderlund responded, "I think it's fair to say that we're looking at that. Like all other companies, we're looking at how we can maximize our investment in this and get the most out of our investment and get more people playing this product. That may take us to different places, but we're not really talking about where that is yet."
Ultimately, games like Call of Duty or Battlefield are becoming services that require constant attention by their respective publishers to keep gamers entertained.
"We look at it as a 24/7 service. We have people in Stockholm and North America and other parts of the world that are on this every single hour of every single day. 365 days a year," Soderlund said.
"We have an operations team at DICE to look at telemetry data. How are people playing the game, how can we improve the experience? Are they having problems? Are servers down? Are they up? All that stuff."
While EA would certainly love to dominate the shooter genre, there's no denying that it's done quite well with Battlefield 3, which shipped 12 million copies to retail last year. Soderlund is more than happy with EA's place in the market.
"When it comes to taking Call of Duty down, you know what? I don't look at it like that. We are in this business because we want to make the best possible products. Call of Duty is a shooter, but it's a different shooter. And I think they have a market; we have a market. I'm fine with what I'm doing," he continued.
"I'm going to continue innovating and doing as best as I can with my teams. Hopefully that's going to lead us to more units [sold] and more happy consumers."