Battlefield Heroes executive producer jumps to Dust 514
CCP Games confirms hiring of EA free-to-play specialist Jean-Charles Gaudechon for microtransaction shooter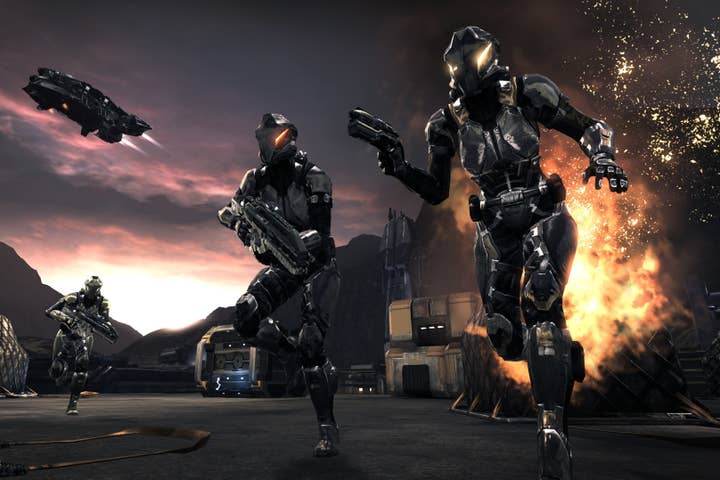 CCP Games has found a new executive producer to oversee development of its free-to-play shooter Dust 514, and he's bringing some relevant experience along with him. Today the company announced the hiring of Jean-Charles Gaudechon, former head of Electronic Arts' EAsy Studio, the outfit behind free-to-play shooters Battlefield Heroes and Battlefield: Play4Free.
Though his work on Battlefield will presumably be most relevant to his stint at CCP, the bulk of Gaudechon's free-to-play experience came in a different genre entirely. He spent more than four years working on EA's Need for Speed World, from the concept stage and beyond launch. Gaudechon will work out of CCP's Shanghai studio, and report to senior VP of product development Sean Decker.
Dust 514 is CCP's PlayStation 3-exclusive first-person shooter extension of the company's flagship EVE Online MMORPG. Taking the role of mercenaries within the EVE Online universe, Dust 514 players engage in skirmishes that impact the balance of power within the larger MMORPG.