Battlefield: Bad Company television show in production
Fox is creating the Battlefield TV show you didn't know you always wanted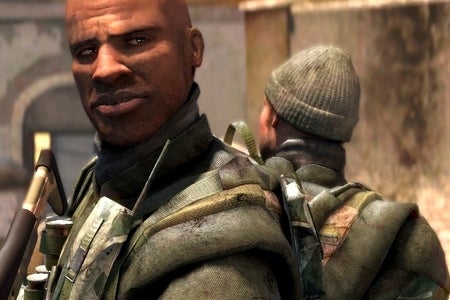 Deadline is reporting that Fox has picked up the rights to create a Battlefield: Bad Company television show based on the Electronic Arts title. Adam Sandler's Happy Madison production company, Sony TV, and writer John Eisendrath are working together to adapt the game.
Battlefield: Bad Company was a single-player spin-off for the multiplayer-centric Battlefield series. The game was released in 2008 and featured four former soldiers against a group of mercenaries called the Legionnaires. The DICE-developed game skipped the gritty-realism featured in most military shooters to go with a more humorous, over-the-top tale. The game was followed with a sequel in 2010, Battlefield: Bad Company 2.
This is the second EA property to go transmedia. The first is Need for Speed, which is being developed as film by Dreamworks.