Battlefield 2042 | Critical Consensus
A stunning and satisfying shooter, but its revamped game modes may divide opinion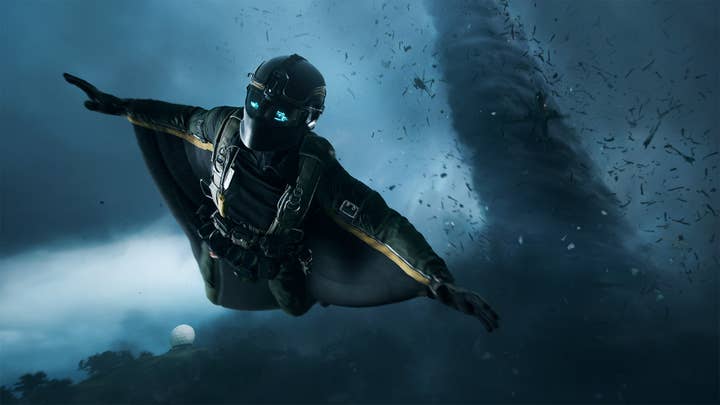 Today sees the early access release of Battlefield 2042, the latest instalment of DICE's flagship first-person shooter franchise.
Battlefield 2042 is a little different to its recent predecessors; it features several multiplayer online game modes, but doesn't include a single-player campaign. Set in the near future, it puts a cutting-edge spin on the series' military formula, giving players new weapons and vehicles to battle with across new and returning locations.
While the Gold and Ultimate editions launch today, as well as the EA Play trial for subscribers, players that just want the standard edition of the game will need to wait until November 19.
The critical response has been positive so far; as of writing, the game has a score of 81 on Metacritic. For comparison, 2018's Battlefield V also received a score of 81 on PC, while 2016's Battlefield 1 scored an 88. It's worth mentioning that a lot of them are reviews-in-progress, given the nature of the game.
Battlefield 2042 features three main modes. All Our Warfare features revamped versions of Conquest and Breakthrough from previous entries on maps that support up to 128 players. Hardzone is an experience new to Battlefield 2042 that gives players a huge sandbox to mess around with, and Portal brings back old maps from previous titles with a new-generation lick of paint.
In their review for Rock Paper Shotgun, Ed Thorn dubbed the All Out Warfare mode a "classic Battlefield experience", and said that Breakout was the standout of the two match types.
"Breakthrough not only gives chaos structure, but purpose. And as you'd expect, it's great fun in a squad of three other players, as you plan charges or bunker down together amidst explosions. The game's Specialists (heroes, classes, whatever you want to call them) were okay here, I suppose. I wouldn't say any of them felt particularly essential to success, as our squad just used whichever folks we liked the look of, and it seemed to work out fine."
But Thorn wasn't as complimentary about the other mode, Conquest.
"If you're part of a squad that revels in the free-form playground, you're in for a great time. But others may find the lack of direction give way to boredom pretty quickly," they said.
The sentiment about Conquest was shared by Austen Goslin at Polygon. In their review, they noted that the mode left them feeling like they were playing a battle royale game.
"A certain amount of downtime can do wonders for the pacing of a Battlefield match, but here it often veered into outright boredom," Goslin added.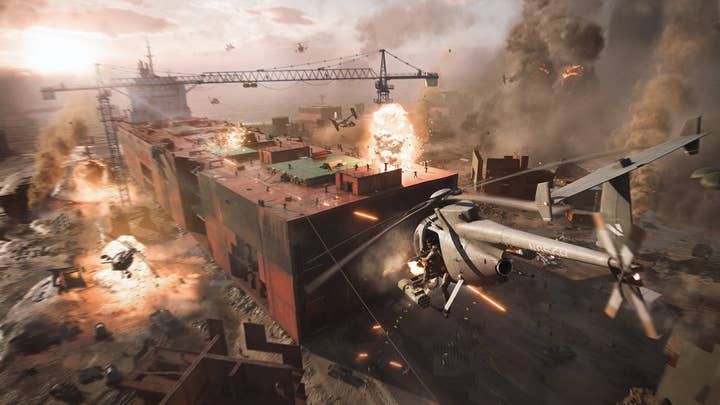 Hazard Zone seemed to be a contrast to the long rounds of Conquest. In their GamingBible review, Imogen Mellor called Hazard Zone "the sweatiest and most-focused mode" in Battlefield 2042.
"It feels less like Battlefield and a little more like a Tom Clancy game, but if you're up for the challenge, this mode could be good fun for the right group," Mellor wrote.
GameSpot's Phil Hornshaw also complimented Hazard Zone in their review, and said that the "mixture of battle royale and free-for-all ideas makes it a standout experience."
"Unlike in other modes, your squad can only have one of each specialist on it during a Hazard Zone match, so working together to decide on a strategy and which abilities best fit your team's game plan is important," Hornshaw wrote.
"Where the All-Out Warfare modes are huge and messy, Hazard Zone is a much more strategic and close-knit experience, and it works beautifully with all the different customisation and specialisation elements at play."
Battlefield 2042's Portal mode also appeared to be a favourite among critics. It's a mode that lets players make their own matches using a web-based editor to share with the community, with its own rules and loadouts.
"The possibilities add a great deal of variety to Battlefield 2042's offerings at launch, which would otherwise feel a bit thin with only All-Out Warfare and Hazard Zone," said GameSpot's Hornshaw, discussing the mode. "...Portal offers a bunch of new ways to expand on the core Battlefield experience."
This was echoed by Thorn, who said that Portal mode holds the most potential of the three modes.
"Despite its comparatively poor showing in the hands-on, it's Portal that I believe has the potential to be something truly special," Thorn wrote.
GamesRadar was also complimentary about the mode. In their review, Josh West called it "a true love letter to veterans of Battlefield", and noted that it feels like the perfect way to celebrate 20 years of the franchise.
"What this mode offers is a robust suite of editing and sharing tools to create your own Battlefield experiences, rooted around the maps, weapons, and classes of Battlefields 1942, Bad Company 2, 3, and underpinned by the technology of 2042," West said.
"The truth is, this is the sort of mode that the community at large is going to spend months - if not years - pushing to the limit, and it makes one hell of a first impression."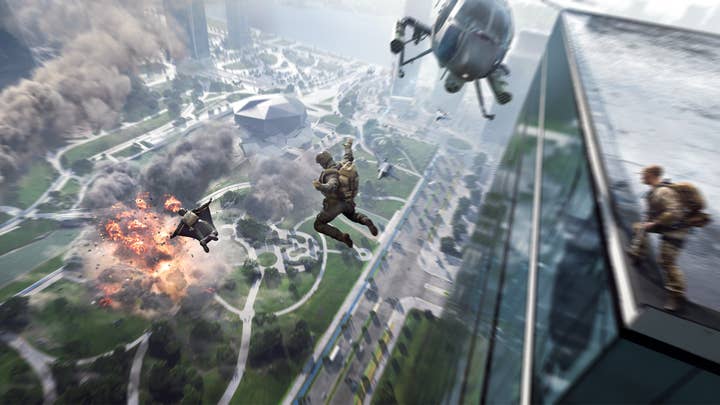 In all, Battlefield 2042's impressive new locations, stunning graphics and selection of game modes make it a solid entry into the series.
"Battlefield 2042 is the most fun I've had with a Battlefield game since Bad Company 2," GamesRadar's West concluded. "Its massive scale, gorgeous maps, and unrelenting focus on team-play positions 2042 as a Battlefield experience that can grow and evolve long into the future."
Meanwhile, GamingBible's Mellor said that Battlefield 2042 will split opinion.
"Some will love the new stuff, others will hate it," they wrote. "Some will use it as a gateway to get the biggest nostalgia hit they can. The game EA and DICE have created here is more like a toolset to make your own fun than a great game in its own right."
And speaking of split opinion, Polygon's Goslin said that Battlefield 2042 isn't quite the new-generation jump that the series needs.
"DICE has been in search of that old Battlefield magic for more than a decade, and Battlefield 2042 comes extremely close. But 2042, at least so far, rarely manages to be much more than that," Goslin concluded.
"It doesn't feel like a real step forward for the franchise, or a meaningful update on a 20-year old formula. As of now, I'm still waiting for that next big leap."