Batman triumphs for third week on UK chart
Dead Island: GOTY Edition and Theatrhythm: Final Fantasy this week's new entries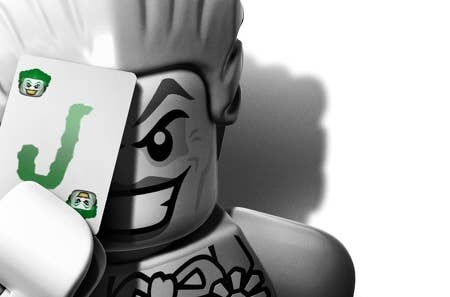 Just two new entries in the UK software charts top 20 this week meant that the caped crusader managed his third week running at number one with Lego Batman 2: DC Super Heroes.
There were only two new entries in the top twenty this week, the new Game Of The Year Edition of Dead Island, which entered at 5, and the Nintendo 3DS title Theatrhythm: Final Fantasy, which entered at 19.
Beyond the top 20 The Secret World entered at 38, and sold 74 per cent of its week one sales in 24 hours after launching on Tuesday. It should be noted that this game was available digitally, as well as at retail, so this represents just a part of its first week sales.
It was a great week on the chart for Call Of Duty: Modern Warfare 3, which thanks to retail promotions saw a sudden leap in sales and jumped 26 places up the chart to number 8.
All chart data is courtesy of GfK Chart-Track.
| Last Week | This Week | Title |
| --- | --- | --- |
| 1 | 1 | LEGO Batman 2: DC Super Heroes |
| 4 | 2 | London 2012: The Official Video Game |
| 2 | 3 | The Amazing Spider-Man |
| 3 | 4 | Spec Ops: The Line |
| New Entry | 5 | Dead Island: Game Of The Year Edition |
| 7 | 6 | The Elder Scrolls V: Skyrim |
| 5 | 7 | FIFA 12 |
| Re-entry | 8 | Call Of Duty: Modern Warfare 3 |
| 6 | 9 | Tom Clancy's Ghost Recon: Future Soldier |
| 14 | 10 | FIFA Street |
| 12 | 11 | Mario & Sonic London 2012 Olympic Games |
| 13 | 12 | Sniper Elite V2 |
| 8 | 13 | Max Payne 3 |
| 16 | 14 | Batman: Arkham City |
| 9 | 15 | Battlefield 3 |
| 18 | 16 | Call Of Duty: Black Ops |
| 15 | 17 | Mass Effect 3 |
| 17 | 18 | Assassin's Creed: Revelations |
| New entry | 19 | Theatrhythm: Final Fantasy |
| Re-entry | 20 | Halo: Combat Evolved Anniversary |