Bandai Namco expands with Indian subsidiary
Japanese publisher to open Family Entertainment Center in Mumbai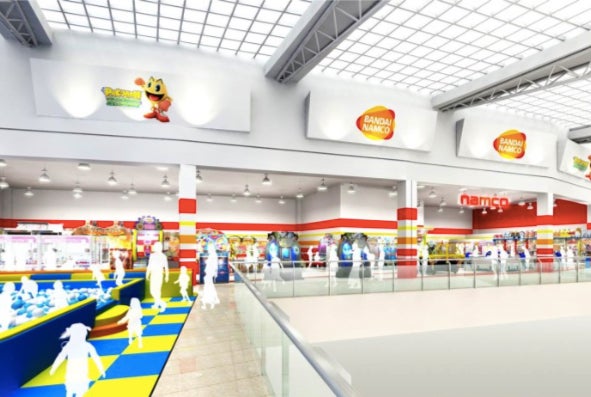 Bandai Namco announced today that it's looking to leverage the growing market in India, which according to Newzoo has surged recently to become the 18th largest games market in the world. The publisher has established a subsidiary in India, Bandai Namco India Pvt. Ltd, to oversee a series of Family Entertainment Centers "based on assessment of potential."
The entertainment facilties will essentially offer Namco arcade games and other attractions, mainly based around Pac-Man and Ghostly Adventures themes. The first one will be built this month at The Oberoi Mall in Mumbai. The company noted that it's being constructed "to Japanese standards of safety and peace of mind," and will offer 9,264 square feet of space with large-scale children's play equipment and one of India's largest redemption zones.
Masaharu Igarashi, President, Bandai Namco Asia Company Limited, said, "Expansion in the fast growing and increasingly affluent Asian region is a key component of the group's mid-term vision plan. With a wholly owned subsidiary, we now have a direct presence in one of the largest markets in Asia - India. We believe Indian audiences are ready for entertainment facilities of global standards and it will become one of the fast growing new markets for our group."
Takeo Yagi, Director and COO, Bandai Namco India Pvt. Ltd. added, "Mumbai despite being India's second largest city, does not have that many world-class entertainment facilities. The new center from Bandai Namco will not only address that gap, it will also put Mumbai on the world map of Bandai Namco centers. Am sure Mumbaikars will love the new center with its state of art playing machines and a redemption zone on a scale not seen before."