Bandai Namco combines physical toys and mobile games with Tori
New platform will be an "ecosystem" of toys and software, designed with input from "experts in children's learning and development"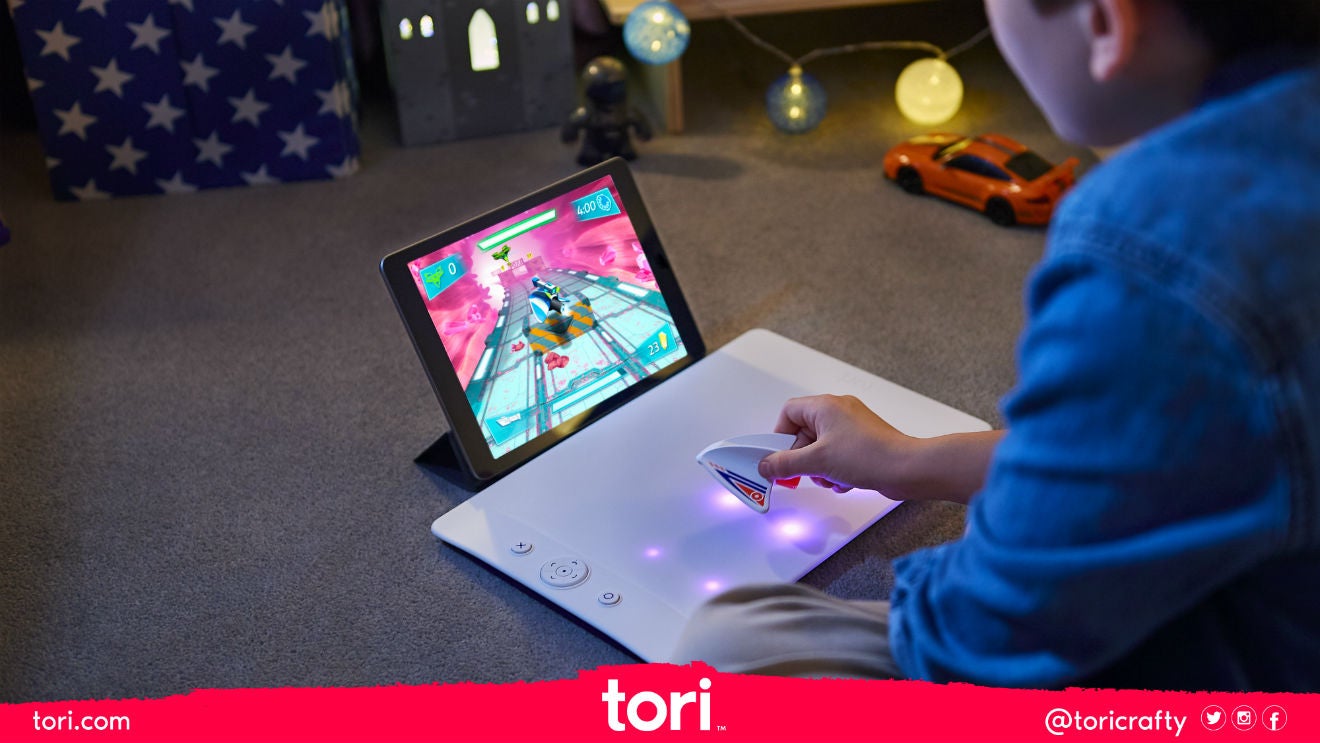 Bandai Namco is launching a new platform, Tori, which will combine physical toys with mobile apps iOS and Android.
Tori is the product of a collaboration between Bandai Namco and the French technology firm ISKN. The partnership was announced in May, but today is the first glimpse at the result.
Tori is described as "a creative and imaginative ecosystem," primarily targeted at families with children between the ages of 6 and 12 years old. Using technology called "Mirror Play," children can use physical toys to control and interact with digital apps.
The platform will launch on October 2 with the Tori Explorer Pack, which will include three physical items that can interact with the software: a Wand, a Catapult, and a Spacecraft. There will be five Tori apps available on the App Store and Google Play on the same day.
However, as Bandai Namco stated, "the tori ecosystem will be enriched with new apps & toys over time." Tori is designed to balance on- and off-screen play, and it has been "imagined with experts in children's learning and development."
"We believe in creative, playful and active methods that develop activities where problem solving, creativity and concentration are at heart," said Bandai Namco SVP of Marketing, Digital & Content in a statement.
"In such regard, Tori allows kids to have fun and express their personality through creative and interactive experiences with a perfect balance between on and off-screen time."