BAFTA announces Breakthrough Brits 2019
Five standout talents in the games industry recognised for their work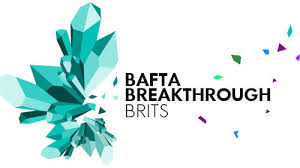 The winners of BAFTA's Breakthrough Brits for 2019 were revealed today. Now in its seventh year, Breakthrough Brits celebrates the future talent of the British entertainment industry.
This year sponsored by Netflix, winners will receive one-to-one mentoring and career guidance, as well as access to BAFTA events and networking opportunities in the UK and internationally.
Of the 20 winners from across the Britsh entertainment industry, five were from the games sector.
This year's winners were Ghost Town Games lead writer and narrative designer Gemma Langford; Assassin's Creed: Origins voice actor Abubakar Salim; UsTwo Games artist Chris Cox; Failbetter Games' principal quality analyst Lesleyann White; and media molecule prinicpal programmer Liam de Valmency.
"Since its launch in 2013, BAFTA Breakthrough Brits has championed over 100 talented newcomers and it is wonderful to see what our previous Breakthrough Brits have gone on to achieve," said BAFTA chief executive Amanda Berry.
"I am absolutely delighted that we are partnering this year with Netflix, who share our vision to celebrate emerging British talent and provide them with the tools to develop their skills at this pivotal moment in their careers."