Bad Robot Games appoints Anna Sweet CEO
Veteran of Valve, Microsoft, Oculus joins film production company's gaming arm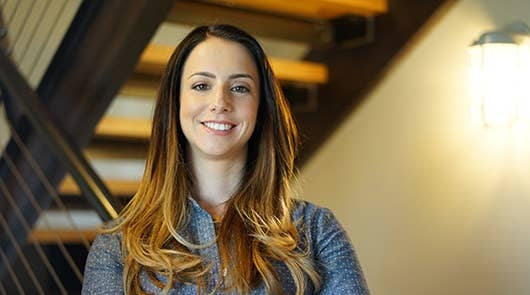 Bad Robot Games today named Anna Sweet its new CEO.
Sweet joins Bad Robot Games president Dave Baronoff in helping the gaming division of film production company Bad Robot establish a beachhead in interactive entertainment.
"Anna brings a proven track record and unparalleled expertise to Bad Robot, plus a sensibility and leadership style that will deliver tremendous value to Bad Robot Games," said Bad Robot president and COO Brian Weinstein. "Alongside Dave, we now have two vibrant leaders to help grow the company as we enter our next phase of growth."
Sweet is a 15-year veteran of the games industry, having previously worked stints at Microsoft, Oculus, and Caffeine. She also spent six years at Valve in business development on Steam from 2009 through 2015, a period that saw it grow from 8 million users to 135 million worldwide.
"As video games become a primary way to explore and experience new worlds and stories, I believe Bad Robot Games is uniquely suited to build something truly special and I am incredibly excited to be a part of the team," Sweet said.
Bad Robot Games was founded in 2018 in collaboration with Tencent and minority investment from Warner Bros. Interactive Entertainment.