Bad Piggies Rovio's fastest chart-topper yet
Angry Birds spin-off takes top spot on US iTunes App Store three hours after launching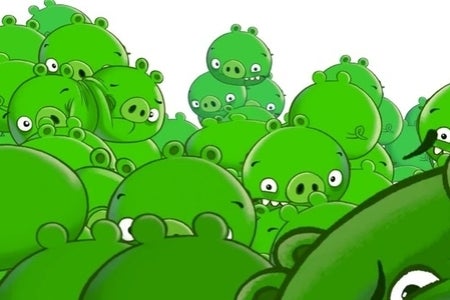 Rovio's latest mobile game got off to a fast start. Today the company said last week's debut of Bad Piggies was the quickest chart-topper in company history, surmounting the US iTunes App Store chart in a little over three hours.
Bad Piggies is the third straight Rovio game this year to reach the top spot in its first day of release. The previous two were Amazing Alex and Angry Birds Space. The big question now is about Bad Piggies' longevity, and whether it will be more like the former (Amazing Alex is currently 100th on the Top Paid iPhone App list) or the latter (Angry Birds Space is ninth).
A spin-off of Angry Birds, Bad Piggies puts players in the role of that game's porcine oppressors, and swaps out slingshots for contraptions players build themselves from a variety of spare parts. Rovio plans to add new levels and story content to the game in free updates, the first of which should arrive "in the next few weeks."