Autodesk launching Scaleform for iOS, Android
The user interface middleware will be available for mobile game development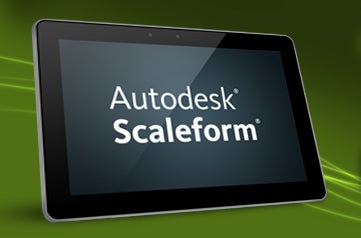 Autodesk announced today that its Scaleform UI middleware is being extended to mobile game development. New versions of the middleware will offer an Adobe Flash-based gaming and application platform, as well as a new Unity game engine plug-in.
There are three methods in all to develop mobile games and apps with the new releases of Scaleform. One leverages the Unity Game Engine and enables Unity developers to create triple-A quality game UI and menu screens using Flash. A second is the Scaleform software development kit (SDK), which can be easily integrated into a variety of third-party and proprietary mobile engines. And the third is a Standalone Development Platform, using Scaleform middleware's cross-platform, optimized Flash playback capabilities.
"These new versions of Scaleform were created to address growing interest from outside of the triple-A games market. Inspired by innovative use cases of the technology, we first expanded the middleware's mobile game toolsets and tutorials, and are now making Scaleform accessible to more developers," said Marc Petit, Autodesk senior vice president, Media & Entertainment.
The company has made an evaluation version of Autodesk Scaleform for Unity and mobile game development available on the Autodesk Gameware website. The products should be available in "select countries" this summer on Autodesk eStore.