Assassin's Creed franchise sales top 73 million
Ubisoft updates performance totals for best-selling series; Just Dance games combine for 48 million sold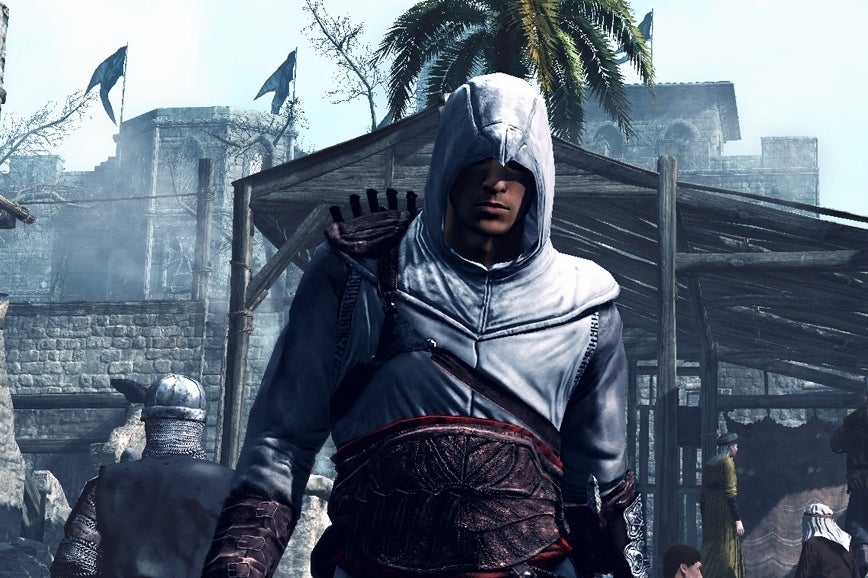 Ubisoft has been around for 28 years, but its biggest franchises have only come about in the last seven. The publisher recently updated its corporate site with new worldwide sales totals for more than a dozen of its most prominent series.
Assassin's Creed topped the list, with a total of 73 million games sold across the series since its debut in 2007. At this point, the sprawling series encompasses seven PC and console entries, four handheld system endeavors, a variety of mobile entries, and even a Facebook game.
Just Dance was the only other Ubisoft franchise even half as successful as Assassin's Creed, selling 48 million copies since the original installment hit shelves in 2009. The "Experience" line of Just Dance spin-offs (including titles dedicated to Michael Jackson, ABBA, and The Black-Eyed Peas) was counted separately on the list, adding 9 million more sales to Ubisoft's dance game total.
A trio of Tom Clancy titles rounded out Ubisoft's top five, with Splinter Cell, Rainbow Six, and Ghost Recon selling 30 million, 26 million, and 25 million, respectively. The full list of titles and sales follows below.
Assassin's Creed: 73 million
Just Dance: 48 million
Tom Clancy's Splinter Cell: 30 million
Tom Clancy's Rainbow Six: 26 million
Tom Clancy's Ghost Recon: 25 million
Petz: 24 million
Rayman: 25 million
Imagine: 21 million
Prince of Persia: 20 million
Driver: 19 million
Far Cry: 18 million
Rayman Raving Rabbids: 14 million
The Settlers: 10 million
The Experience: 9 million
Anno: 5 million