Assassin's Creed IV and Destiny lead 2013 Into the Pixel collection
Sixteen piece art exhibition being presented at E3 2013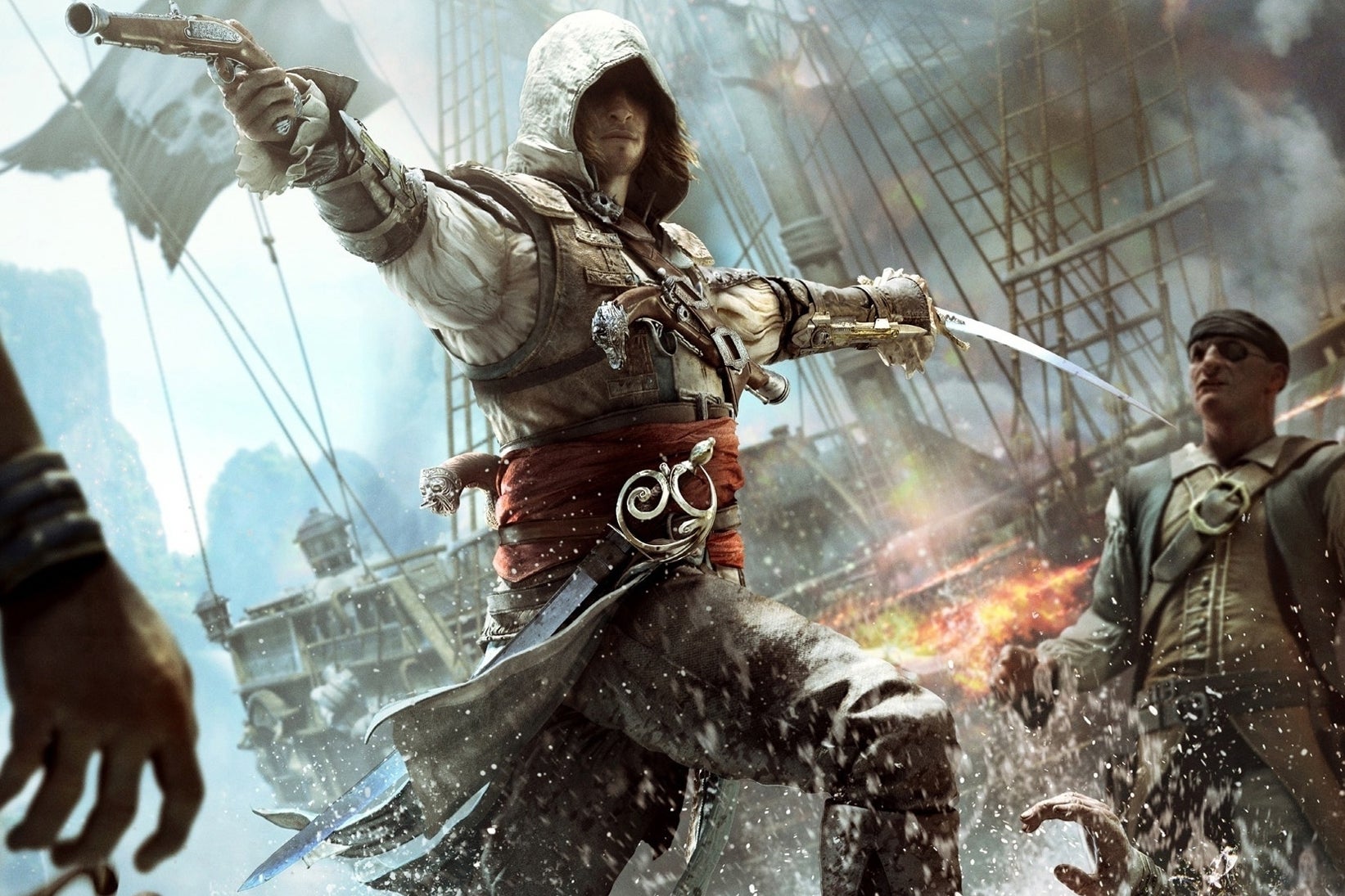 The Academy of Interactive Arts & Sciences (AIAS) and the Entertainment Software Association (ESA) have announced the 16 pieces being presented at the 2013 Into the Pixel collection. The collection will be shown at this year's E3 event in Los Angeles, from June 11-13, 2013.
"The ITP collection is a reflection of the artistry, creativity and vision of this unique industry," said ESA president Michael D. Gallagher. "We are proud to support ITP and to celebrate the creators behind these works."
"Our industry continues to expand with the emergence of compelling content from independent, mobile and free-to-play developers, and the 2013 collection really reflects the incredibly diverse landscape of the interactive community as a whole," said AIAS president Martin Rae. "These pieces run the stylistic gamut, showcasing the varied inspirations of their truly talented creators. Many congratulations to this year's artists and to the tenth anniversary of Into the Pixel!"
"This year's Into the Pixel collection features artists who are working across a remarkable range of genres, drawing inspiration not only from the history of art, but from the history of video games," said Glenn Phillips, principal project specialist and consulting curator, Getty Research Institute. "These works smartly capture the mood, the story, the style, and the energy of the games for which they were created."
The full list of works is below:
| | | | | |
| --- | --- | --- | --- | --- |
| Title | Game | Artists | Developer | Publisher |
| The Naval Duel | Assassin's Creed IV: Black Flag | Martin Deschambault | Ubisoft | Ubisoft |
| Broken Age | Broken Age | Nathan "Bagel" Stapley | Double Fine Productions | Double Fine Productions |
| Junkyard | Command and Conquer | Raymond Swanland | Victory Games | EA |
| Back From the Wild | Destiny | Jaime Jones | Bungie | Activision |
| The Buried City | Destiny | Dorje Bellbrook | Bungie | Activision |
| The Chant | Dragon Age | Nick Thornborrow, Matt Rhodes | Bioware | EA |
| Dark Ages | Fetch | Brian Thompson | Big Fish Studios | Big Fish |
| Schemes Collage | Icycle: On Thin Ice | Reece Millidge | Damp Gnat | Chillingo |
| Freljord | League of Legends | James Paick | Riot Games | Riot Games |
| Castle Siege | Rayman Legends | Michel Ancel, Jean Christophe Alessandri, Lu Yang, Christophe Messier, Jean Brice Bugait, Simon Quemener, Sebastien du Jeu, Christophe Villez, Anthony Le Du, Jean-Baptiste Rollin, Benjamin Mouret, David Garcia | Ubisoft Montpellier | Ubisoft |
| Last Stand | StarCraft II: Heart of the Swarm | Jeff Chamberlain, Anthony Eftekhari, Ray Chih, Yong Hyun Kim, Kirti Pillai, Laurent Pierlot, Takuya Suzuki, Fausto DeMartini, Vitaly Bulgarov, Chris Yang, Mike Kelleher, Sada Namaki, Shawn Liang, Jim Jiang, Seth Thompson, Bill LaBarge, Hsuan (Steven) Chen | Blizzard Entertainment | Blizzard Entertainment |
| Super Summer Vacation Force | Super Time Force | Mike Nguyen, Vic Nguyen | Capy | Microsoft Studios |
| Remembering | The Last of Us | John Sweeney | Naughty Dog | Sony Computer Entertainment America |
| Cloudbank | Transistor | Jen Zee | Supergiant Games | Supergiant Games |
| Crossroads | *Unannounced | Daniel Dociu | Arenanet | NCSoft |
| Three Blind Mice | Wonderbook: Digg's Nightcrawler | Tyler Schatz, Christina Faulkner | SCEE London Studio | Sony Computer Entertainment Europe |