Assassin's Creed III mobile game won't link to console title
Assassin's Creed: Utopia will only have narrative connections to the full console release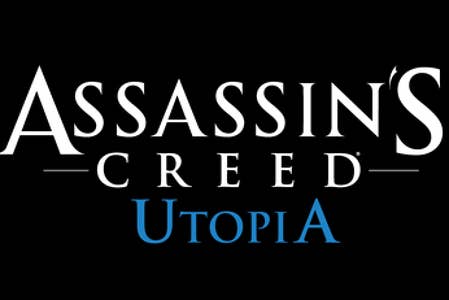 Ubisoft and GREE's Assassin's Creed: Utopia won't unlock any extra content in the retail release of Assassin's Creed III. According to producer Andréane Meunier, the game will only have a narrative connection to the full game.
"There are no links between the games," Meunier told Eurogamer. "But the narrative will lead into the AC3 narrative, since it's a kind of pre-era to the Assassin's Creed 3 era."
Ubisoft is not worried, because it believes there's a market of Assassin's Creed fans who only consume the novels or comics.
"You'd be surprised to hear that some consumers of the Assassin's Creed brand have never touched the HD game. We actually have a lot of people who are mostly into the narrative that have read the novels and things like that," said Meunier.
"We do feel like the product we're offering actually answers a need that the community has expressed. Often we hear, 'Oh, I've never played an Assassin's Creed game, but I've seen my boyfriend/friend/brother play it, and I'm super-interested in the narrative but the gameplay is maybe not for me,'" she explained.
"We've done stuff on Facebook and people respond very well to it. People that are really into the narrative will really enjoy this game. It's going to appeal to a broader audience than if it's just the HD games."
Meunier also explained why Assassin's Creed: Utopia is exclusive to GREE, instead of being done by the Guillemot-owned Gameloft.
"It's a great opportunity for us to partner with such a big partner," she said. "And they have a lot of experience doing larger-scale games, so that's really what we wanted to experience."