Assassin's Creed III is Ubisoft's 'largest project' ever
Ubisoft finally comes clean about the next Assassin's Creed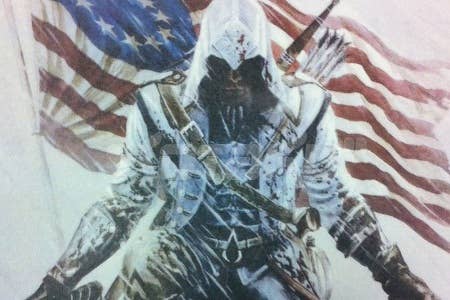 Ubisoft has announced Assassin's Creed III following a number of rumors last week. The new entry in the series is "the largest project in Ubisoft's history" and will be coming to Xbox 360, PlayStation 3, Windows PC, and Nintendo's Wii U on October 30, 2012.
Assassin's Creed III will take place during the American Revolution in the late 18th century, putting players in the shoes of Ratohnhaké:ton, a new assassin of Native American and English heritage. The title is being developed by Ubisoft Montreal in collaboration with six other Ubisoft studios, using the Ubisoft-AnvilNext engine.
"Assassin's Creed III features the franchise's most expansive setting so far, along with an exciting new hero and exponentially more gameplay," said Yves Guillemot, chief executive officer at Ubisoft. "Whether you're a longtime fan of Assassin's Creed or if you're new to the franchise, you're going to be blown away by the scale and marvel of Assassin's Creed III."