ARM's new GPU designs promise better mobile graphics
New designs offer 50% greater performance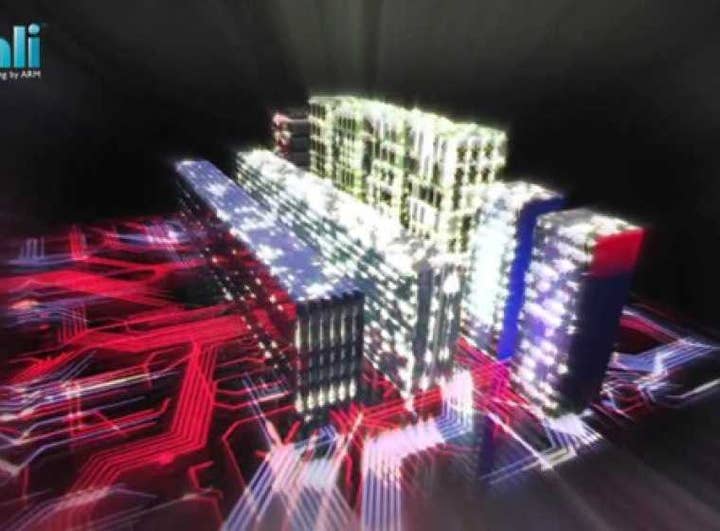 Chip design firm ARM, whose architecture is used in many smartphones, tablets, and connected TVs, announced that its new graphics processing unit (GPU) designs hitting the market this year would be adding 50 percent greater graphics performance in the same area and power draw as current chips. The second-generation Mali T600 GPUs, comprised of the Mali T624, the Mali T628 and the Mali T678, provide "optimal performance and energy efficiency for different end devices," according to ARM.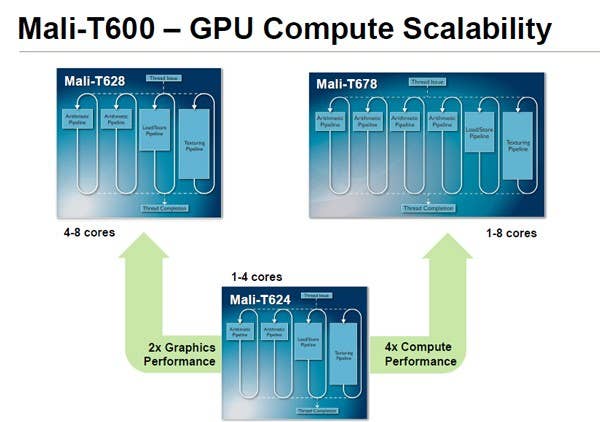 These new GPU designs deliver up to 8 cores, promising buttery smooth interface performance as well as improved compute performance. Additionally, ARM is including a small area of silicon devoted to new graphics compression code, which they have named Adaptive Scalable Texture Compression (ASTC) and provided as an open standard. Right now, developers have to choose between codecs to get different levels of texture compression for different platforms; ARM is hoping to eliminate that issue, making it easier for developers to create art that can be used across platforms.
This GPU architecture competes against Nvidia's Tegra series and Imagination Technologies PowerVR graphics chips. ARM's Mali series are used in about 70 percent of connected TVs, about 20 percent of Android smartphones, and about half of all Android tablets. Continuing competition in mobile graphics performance is resulting in smartphones and tablets that are getting comparable to current console graphics performance.