Archos announces Android-powered GamePad
Android gaming with glorious buttons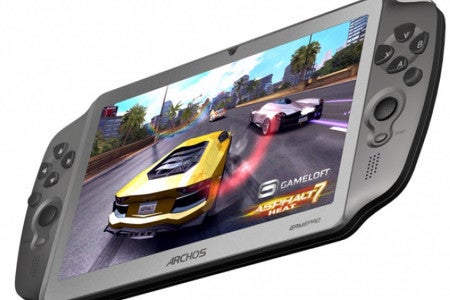 Archos has announced its GamePad tablet, with a 7-inch capacitive touchscreen, dual analog sticks, and physical buttons. The tablet is Google Play-certified and powered by a 1.5 GHz dual-core processor combined with a Mali quad-core GPU.
"When Android 4.0, Ice Cream Sandwich, was first released they included game controller support within the framework and that is when we decided to build the GamePad," says Archos CEO Henri Crohas.
"Thanks to the mapping and automatic game recognition systems included on the GamePad, we already have over a thousand android games compatible with the Archos GamePad's physical controls, including back catalog titles that originally didn't include physical controls."
It looks like the Wikipad tablet will have some competition this holiday, as the Archos GamePad will be available at the end of October 2012 for less than €150 ($187).