Arc System Works buys Double Dragon rights
BlazBlue studio also gets Kunio-kun rights as part of IP deal with Technos Japan Corp.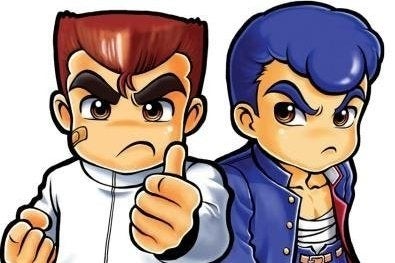 Arc System Works has acquired the right to all IP owned by Technos Japan Corp, a company best known for creating the Double Dragon franchise.
That means Arc System Works can now make games under the Double Dragon brand. There's a certain symmetry to that arrangement, in fact, because one of the Yokohama-based studio's first projects was a port of the original Double Dragon for the Sega Master System in 1988.
Arc System Works is now principally known for the BlazBlue and Guilty Gear IPs, both of them well regarded fighting franchises, so again Double Dragon seems a good fit. Technos also created the Kunio-kun series, of which River City Ransom and Super Dodge Ball were both a part.
The deal has been in effect since June 1, but no further details were disclosed. However, a post on Arc System Works' Japanese website indicates a clear intention to resurrect the Kunio-kun games.