Apptopia November report: Football Manager 2019 on Android outpaces all other new releases
Hyper casual continues to dominate the new release download charts
Football Manager 2019 Mobile has dwarfed all other competition in the new mobile game charts for November, generating $240,000 in Europe on Android.
Looking at the No. 1 ranked games on Google Play and the App Store in North America and Europe, Football Manager Mobile 2019 generated more IAP revenue than all others combined, according to data from market intelligence firm Apptopia.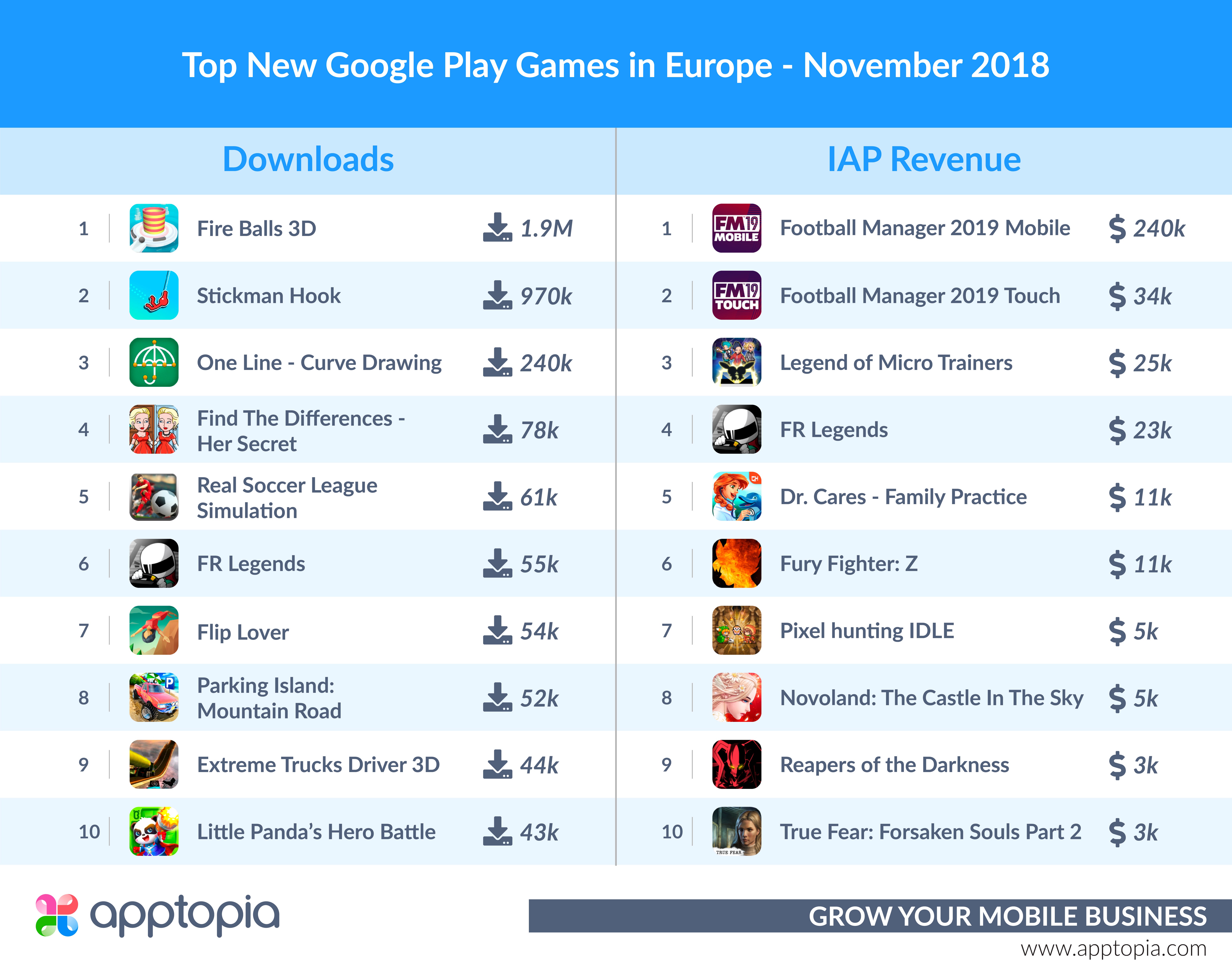 In North America, Wild Beyond pulled in $42,000 on the App Store, while FR Legends doubled that with $92,000 on Google Play.
Combined revenue from the top ten newly released iOS games in Europe came in at just $65,000, with Micro Monster Trainers topping the App Store chart at $26,000 IAP revenue.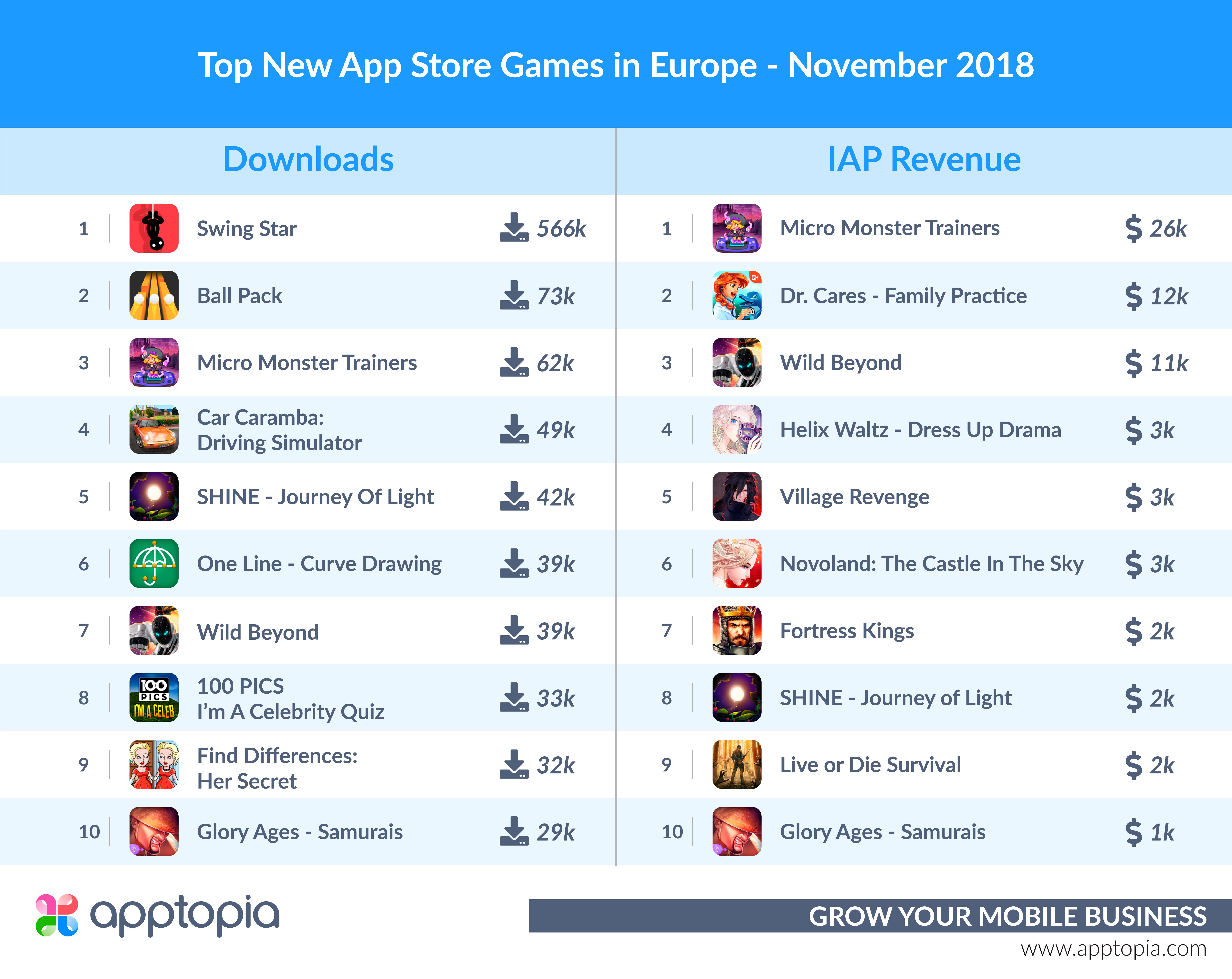 In terms of downloads across all four sections, hyper casual continues to dominate the new releases.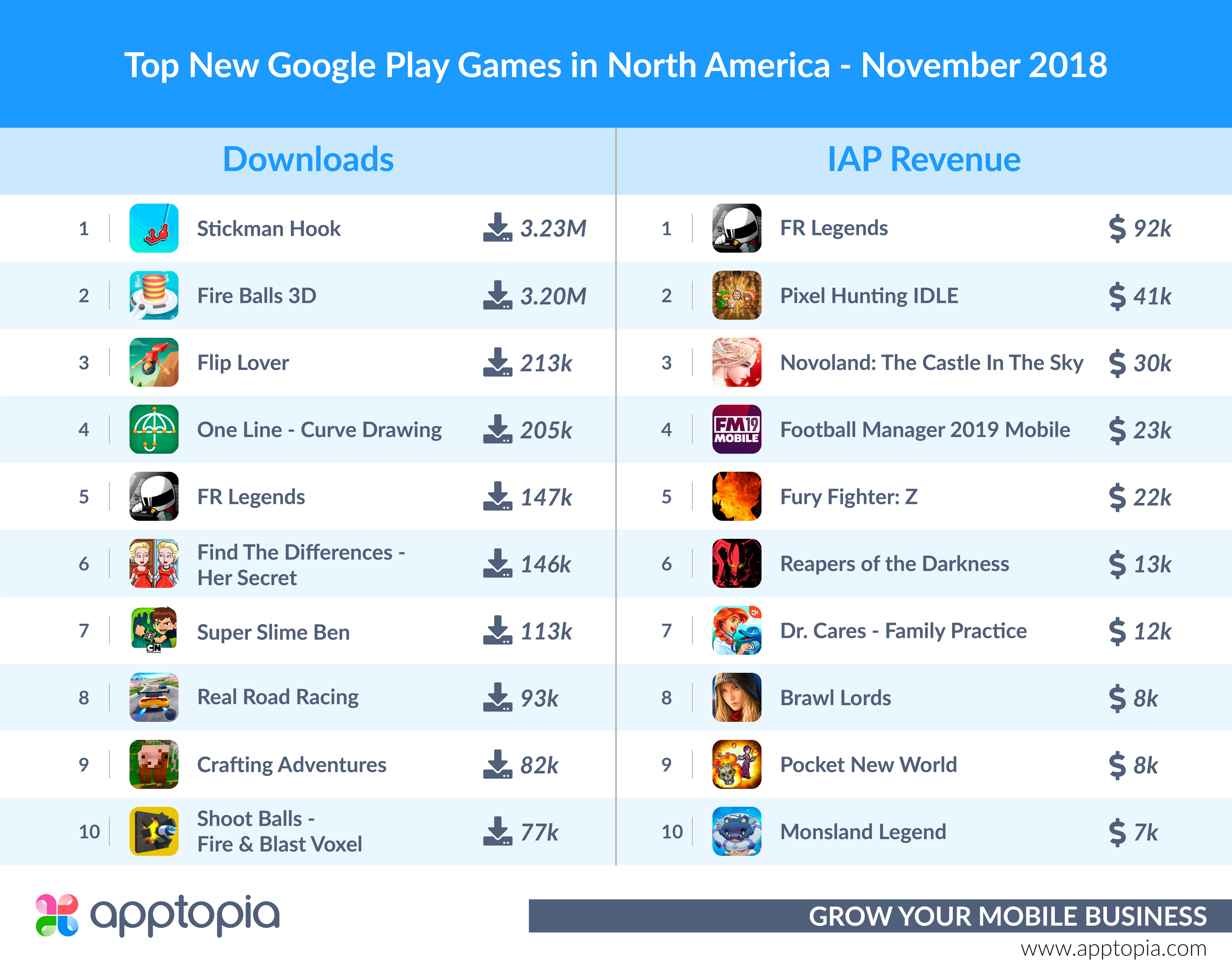 App Store exclusive Swing Star -- the seventh release from Good Job Games -- racked up 556,000 downloads in Europe and 2.7 million in North America.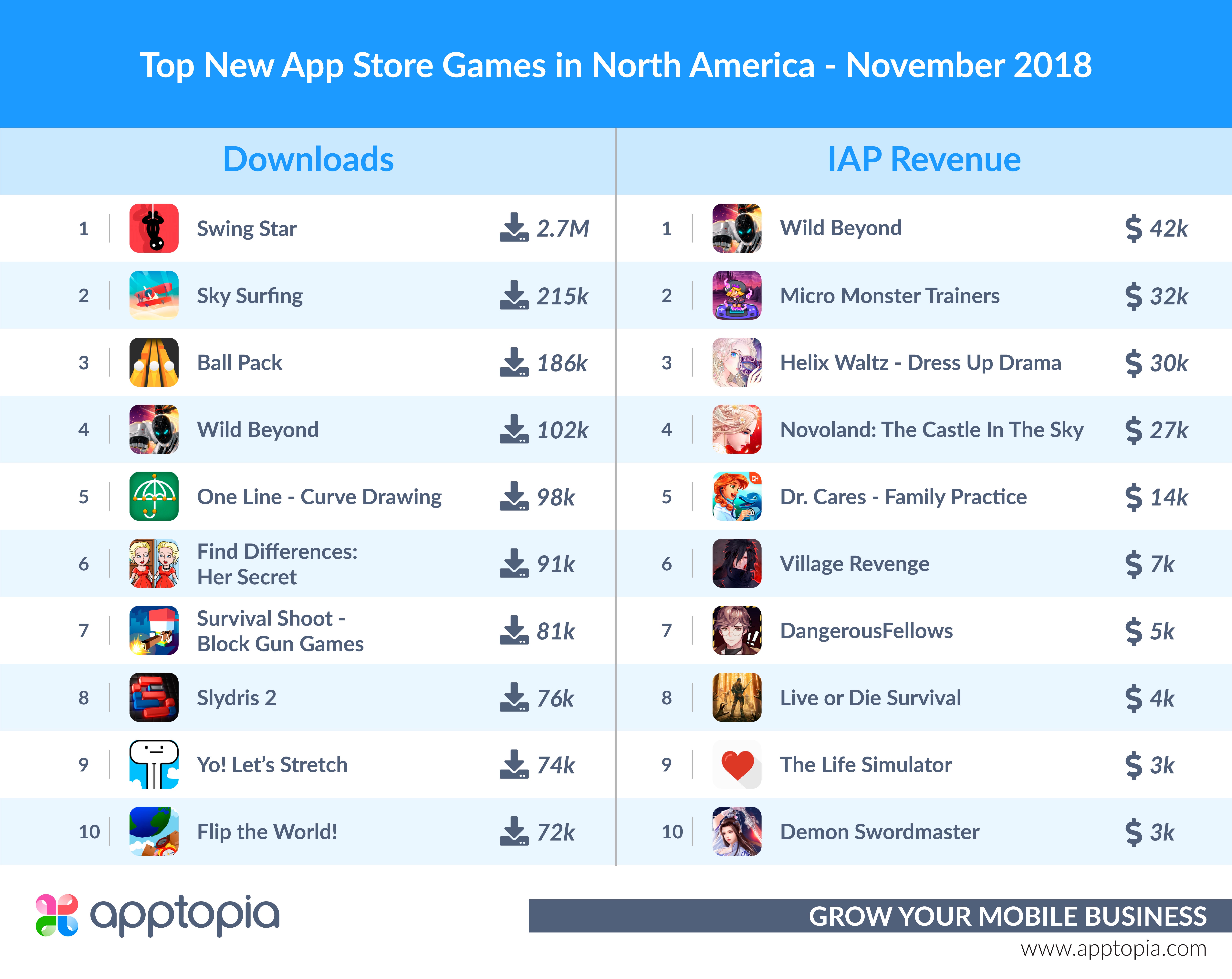 On the Google Play store, Fire Balls 3D from Voodoo topped the European chart with 1.9 million downloads, but ranked second in Europe, coming just behind the 3.23 million downloads of Stickman Hook.
The most popular categories on the App Store were arcade games, with 15.3% of the market share, while music topped Google Play with 10.7% of the market share.
"Looking at new games for November, what stands out to me is that in both Europe and North America, the top earner from Google Play made more than the top earner from the App Store," Adam Blacker, VP of mobile research at Apptopia told GamesIndustry.biz.
"This stands in contrast with the top overall apps for the month as the top earner from the App Store made 150% more in North America than the top earner from Google Play."