Apptopia January report: An arcade takeover
New arcade releases surge as North American audiences gravitate toward the genre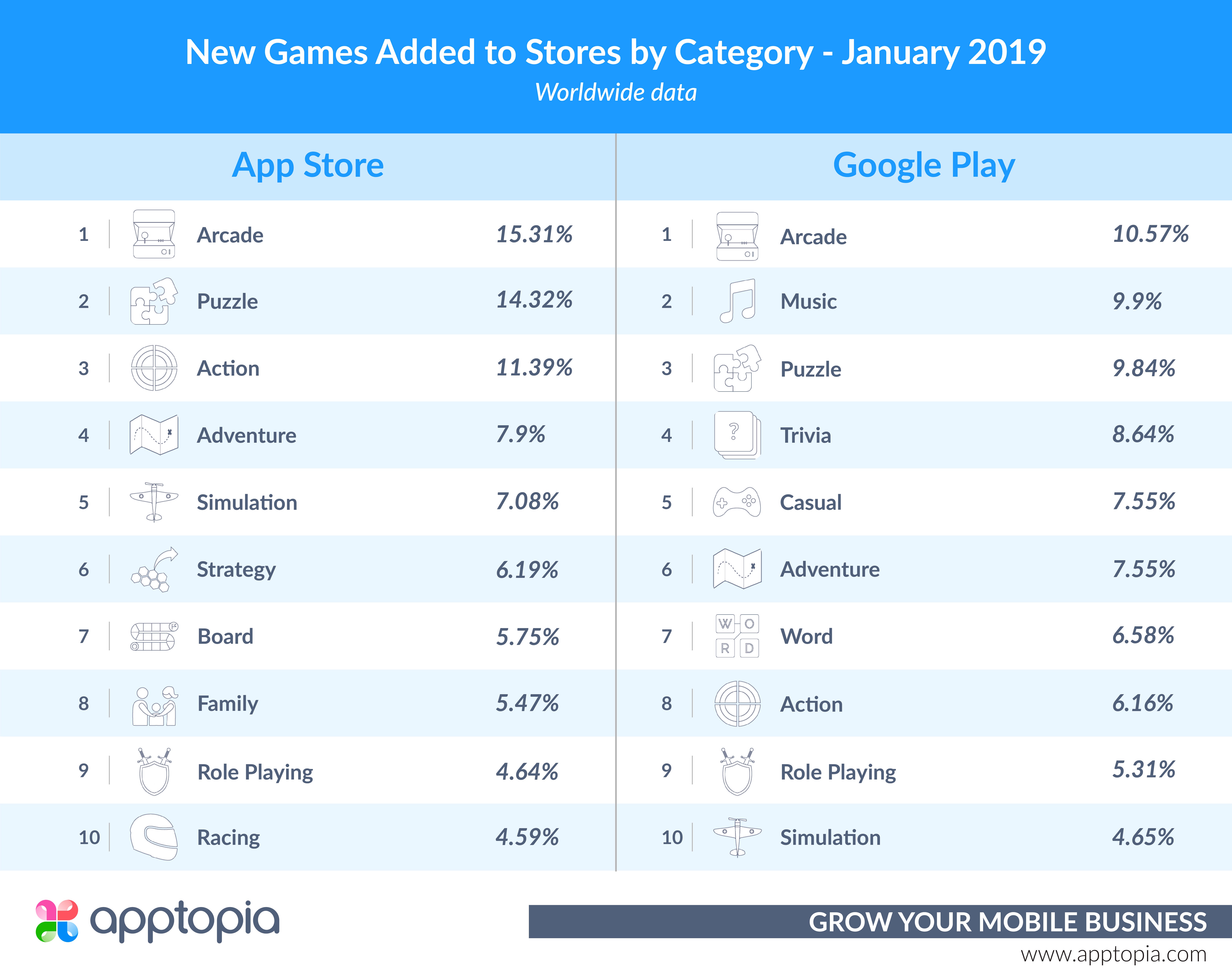 January was not a fantastic month for new releases on iOS either in North America or Europe, but several strong new titles found traction on Google Play last month after a far-too-even December. That was especially true in the arcade category of games, which is seeing strong popularity in terms of downloads that's being matched by a higher number of releases.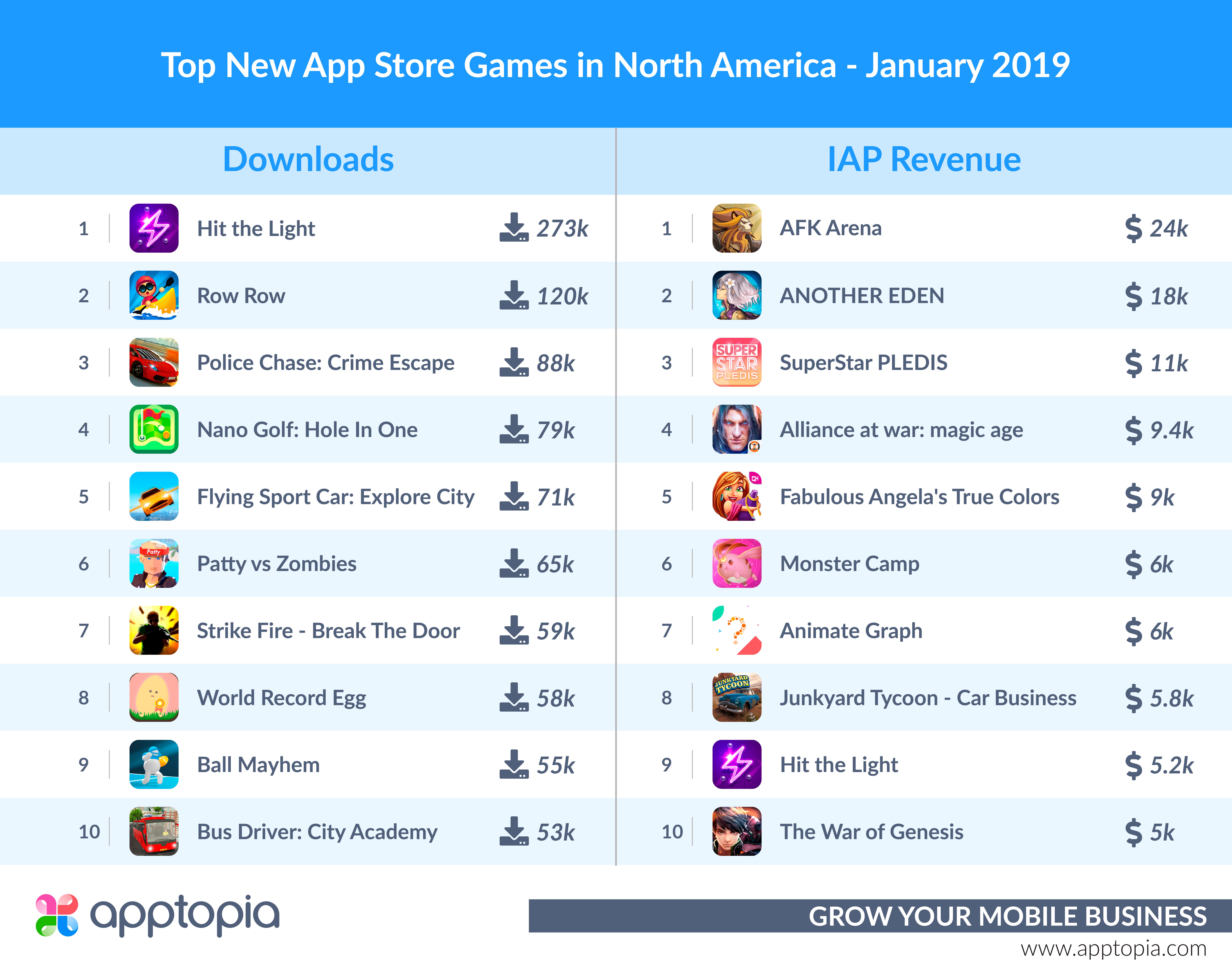 According to market intelligence firm Apptopia, iOS's weak January in both North America and Europe had North America see two new releases cross the 100k download mark and Europe only getting one. Revenue, too, was also low, with neither region seeing a new release achieve over $25,000 in IAP earnings.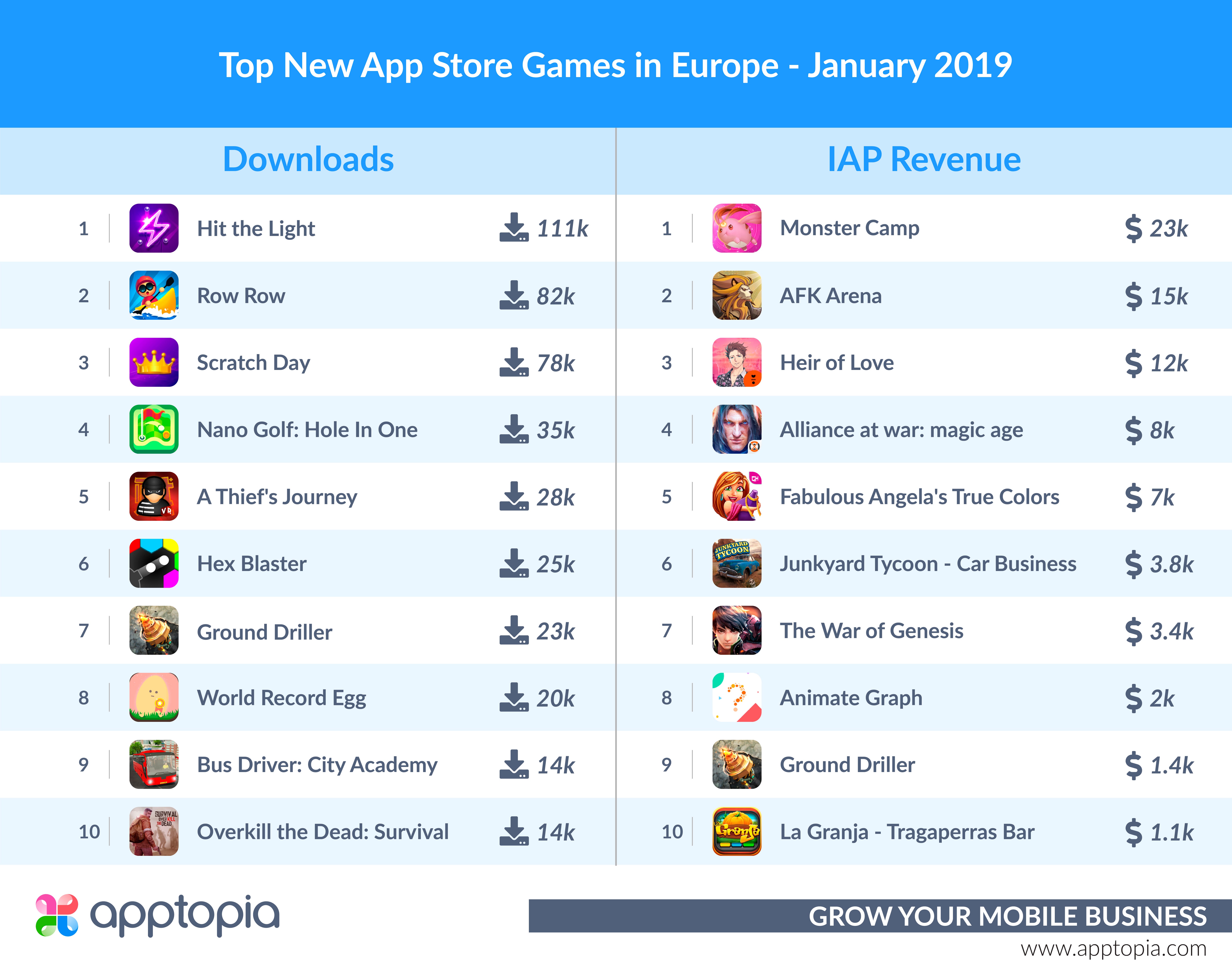 Hit the Light, Row Row, and Nano Golf: Hole in One are both present near the top of each region's iOS downloads, while in terms of revenue, AFK Arena, Monster Camp, and Alliance at war: magic age did well across both charts.
A few strong contenders helped Google Play look considerably stronger than the App Store this month, with the North American store finding a giant to surpass last month's top new title in revenue by a considerable amount with Cash Frenzy Casino bringing in $179,000. The top downloaded title, Chamy - Color by Number didn't touch last month's high download titles Popular Wars and Drive and Park, which sailed into the millions at their debuts.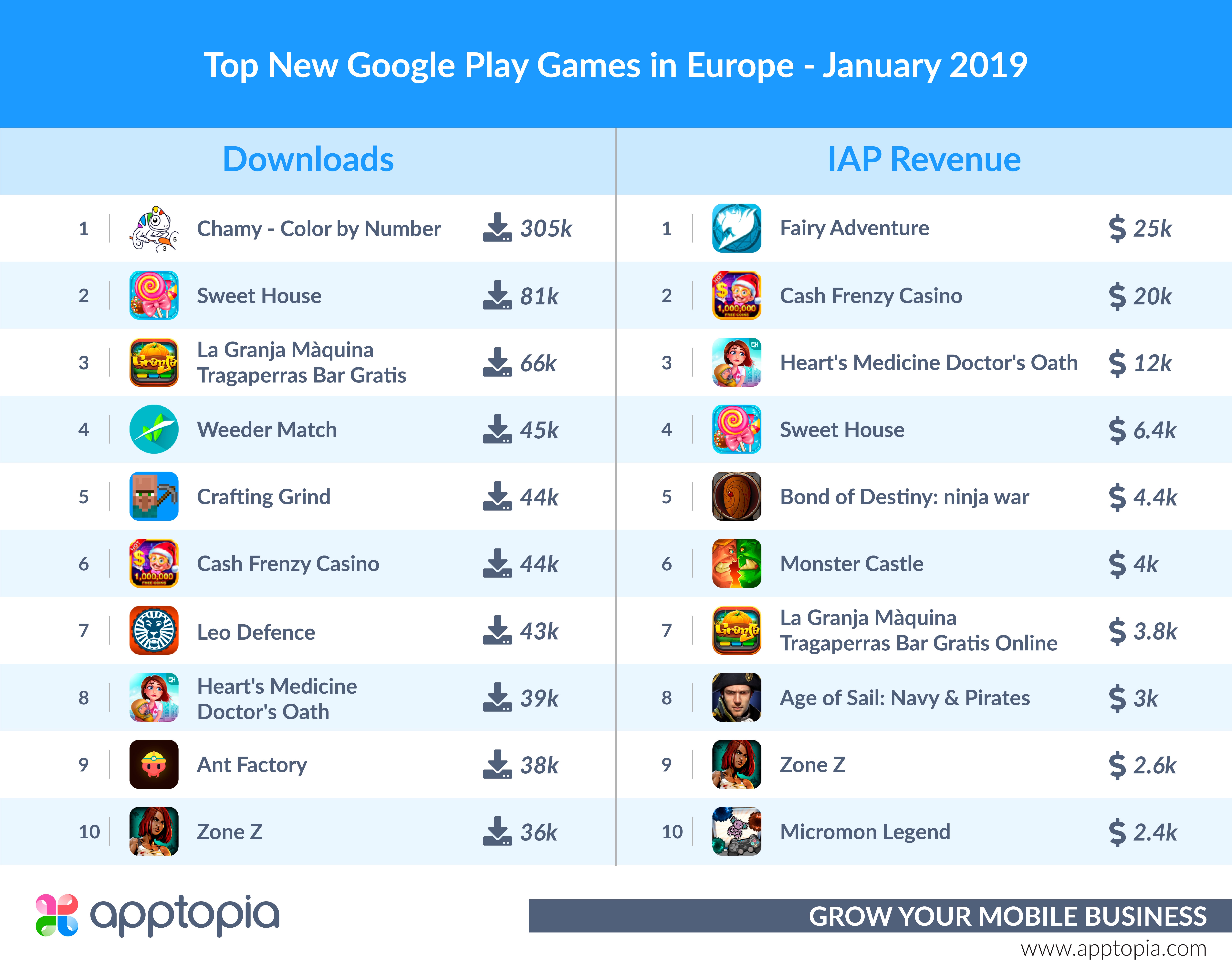 As for Europe, Chamy - Color by Number's downloads look equally strong, but the powerhouse casino title that was so strong in North America is far weaker overseas. Still, IAP numbers are stronger than December's, with Fairy Adventure, Cash Frenzy Casino, and Heart's Medicine Doctor's Oath all bringing in more than last month's Google Play Europe top new release earner.
Worldwide, arcade titles edged over puzzle and music games to take the top spot on both the App Store and Google Play for most new releases, making up 15.31% of new App Store releases and 10.5% of new Google Play releases. Music games remain far more popular launches on Google Play at 9.9% of new releases, but still not even making it into the top ten on iOS.
"Something that stood out to me this month is the lack of crossover between iOS and Google Play," Adam Blacker, VP of mobile research at Apptopia told GamesIndustry.biz. "None of the top iOS games are the same as the top Google Play games. The one exception is in Europe, where La Granja appears as a top moneymaker for both app stores. Now, many times publishers release a game on one store and wait awhile for the other but this is certainly not always the case.
"Five out of the top 10 downloaded North American Google Play games are listed in the Arcade subcategory. Looking back at December, four of the top 10 were listed as Arcade games. Broad generalizations are never great, but it appears Android users in North America are more easily convinced to download an Arcade game. Looking at Europe's new games for the past couple of months (on Google Play still), the number of Arcade games is not as high, making this just an American trend for now."