AppsFlyer: Ads now generate more revenue than IAP in casual mobile games
Midcore games also see decline in share of IAP revenue, but ads still only make up 30%
Advertising revenue accounts for an increasingly large portion of mobile game revenue, according to a recent report from mobile marketing analytics company AppsFlyer.
Released today, The State of Gaming App Marketing 2018 report offers a number of insights into the cost of user acquisition, player retention, and revenue generation.
Typically ads account for a smaller share of mobile revenue than IAP in both midcore and casual games. However, that's changed in the casual market, which now sees more than half of its revenue come from ads.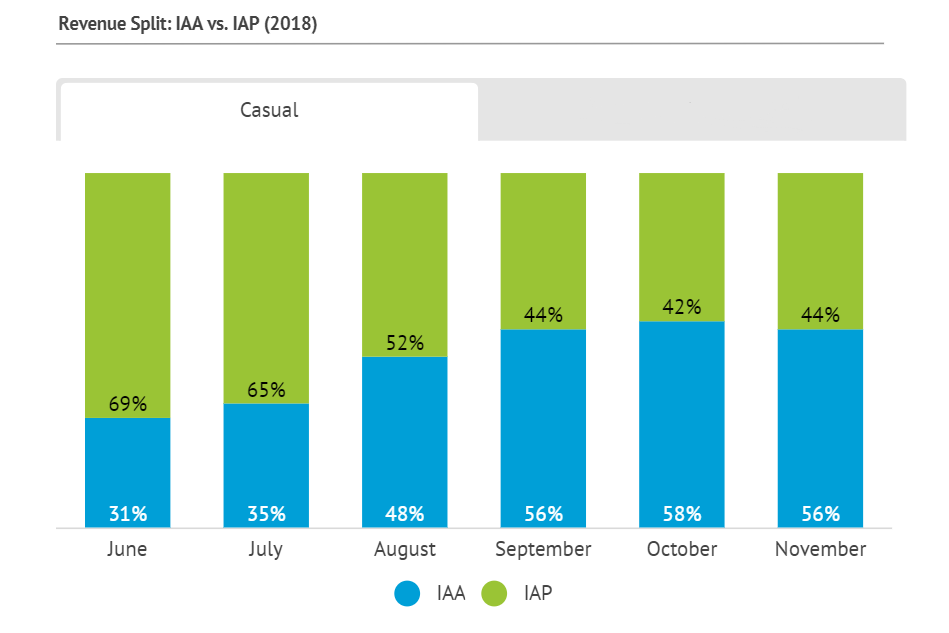 According to Appsflyer, the proportion of ad revenue from casual games has increased from 31% in June this year, to 56%.
While IAP still accounts for a considerable majority of midcore game revenue, the proportion of ad revenue increased from 26% in June, to 30% in November.
"In-app ad monetisation isn't just taking off for hyper casual games, it's also found a stronghold in casual games with a nearly 60-40 split favouring ad monetisation versus in-app purchases," reads the report.
"Conversely, the same cannot be said of midcore and strategy games, where 70% of all revenue still comes from purchases. These trends are expected to continue over time."
What the report doesn't make clear however is if this change is the result of reduced IAP spending, or simply from the increase in global downloads.
Overall, casual game downloads are up 21% from Q2 to Q3 this year, while midcore downloads are up 26% for the same period.
However, it's hyper casual where the download numbers are really exploding, with a 174% increase in global downloads from Q2 to Q3, and a staggering 295% increase in non-organic installs for the period.
Despite the rapid growth, hyper casual still only accounts for 6% of non-organic installs, while midcore and casual account for 52% and 37% respectively.
Another note from the report is the cost of user acquisition -- overall, the cost per install is more than 50% higher on iOS than Android at $1.35 vs. $0.89.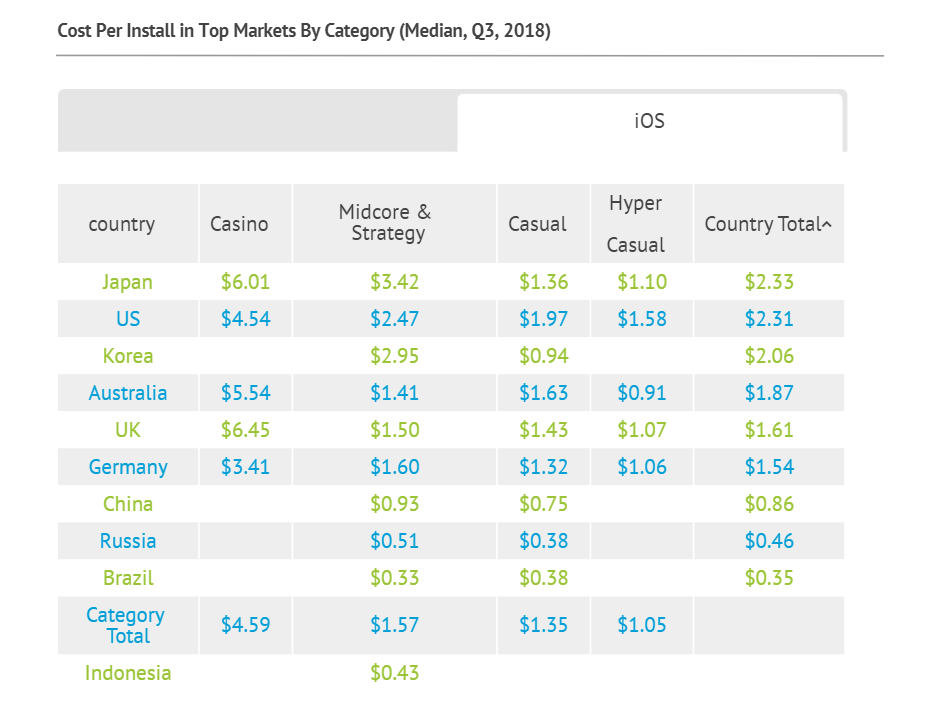 On Android, users Korea are the most expensive to acquire at cost of $1.91 across the four categories of casino, midcore, casual, and hyper casual.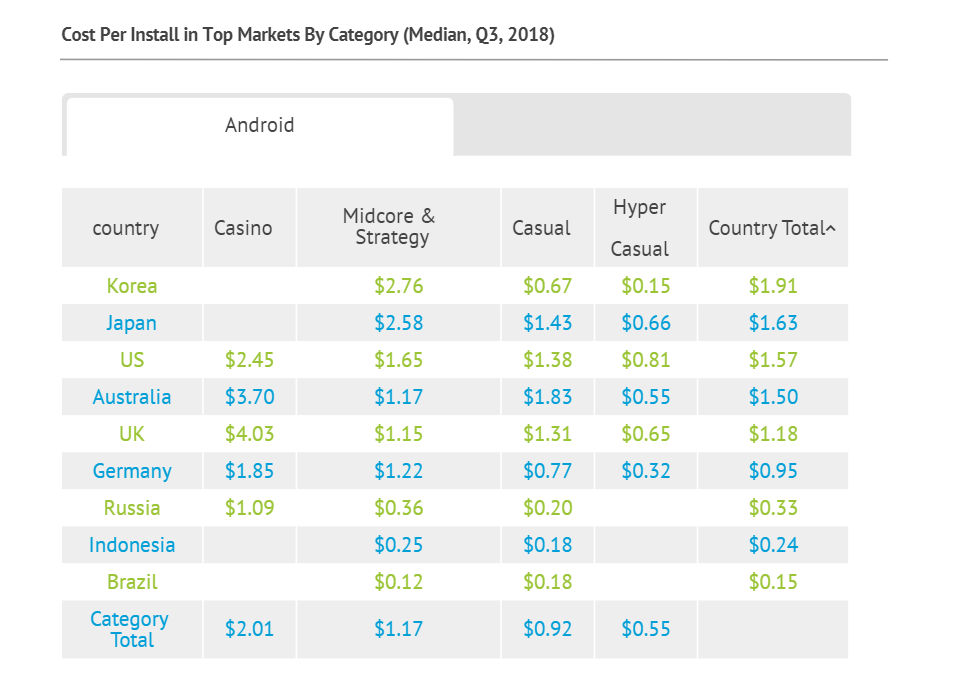 On iOS, users in Japan are the most expensive to acquire, with a total of $2.33 across the four categories.
Meanwhile, users in Brazil are the cheapest to acquire on both Android and iOS at $0.15 and $0.35 respectively. Again, iOS users are still significantly more expensive to acquire than Android.
However, the higher cost of UA in developed markets is offset by the improved 30 day user retention in all four categories, especially among the top 10% of best performing games.
Additionally, the median rate at which free players convert to spending users is higher in these countries. For both midcore and casual games, the conversion rate of more established markets like Japan is as high as 3.5x that of emerging markets like Brazil.