Apple sells 3m iPads in 3 days
New iPad Mini and latest iPad upgrade prove ongoing popularity of tablets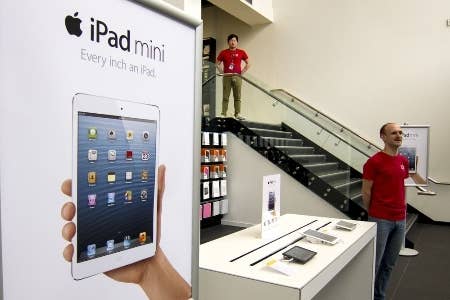 Apple sold three million iPads and iPad Minis in three days, selling out of the latter and beating previous records.
The new devices went on sale on October 26, and doubled 1.5 million first weekend record set by the iPad 3 Wi-Fi only model in March.
"Customers around the world love the new iPad mini and fourth generation iPad," said CEO Tim Cook.
"We set a new launch weekend record and practically sold out of iPad minis. We're working hard to build more quickly to meet the incredible demand."
The iPad mini offers the functionality of the iPad but with a 7.9-inch screen, while the fourth generation iPad features a minor CPU upgrade and improvements to the device's camera. More details on both models can be found in Digital Foundry's Tech Focus: iPad Mini and the Fourth Gen iPad.
At the end of last month Apple released its latest financial reports, showing a revenue of $36 billion and net profit of $8.2 billion for its latest quarter.