Apple CEO visits China to help smooth the path to progress
Tim Cook due to meet with various government officials to help speed the company's growth in the region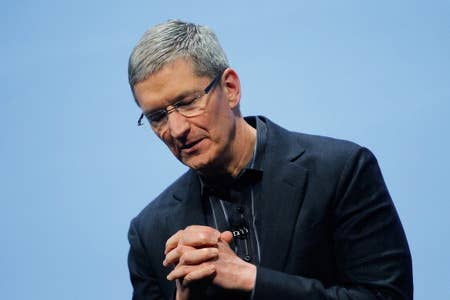 Apple CEO Tim Cook is currently in China addressing the various problems holding back the company's growth in the territory.
While Cook's full agenda hasn't been released, a report on Reuters states that he met with the mayor of Beijing yesterday, and will be meeting with other government officials throughout the week.
China is currently the world's biggest smartphone market, and Apple's second largest market overall. However, the company's plans for the region have only just begun, and there are several obstacles standing in the way of further progress.
Apple has yet to strike a deal with China Mobile, the country's largest mobile provider - the company already has deals with China Unicom and China Telecom - and it is also engaged in a legal dispute with local technology company Proview over the iPad trademark.
At present, Apple mainly relies on a network of over 100 retail partners to distribute its products, as it only has 5 official stores in mainland China and another in Hong Kong.
However, with demand for the iPhone 4S and iPad soaring, analysts have advised Bloomberg that the company now intends to bring the retail model that proved so successful in North America and Europe to the region.
Indeed, the China Market Research Group's Shaun Rein believes that Apple's retail presence could grow to as many as 100 stores, pushing its share price towards $1000.
Cook is also believed to be reviewing the labour conditions in the manufacturing plants of Apple's chief supplier, Foxconn - the source of a great deal of controversy in recent months.