Anonymous claims retaliations against Ukranian government
Group attacks websites after authorities close down Demonoid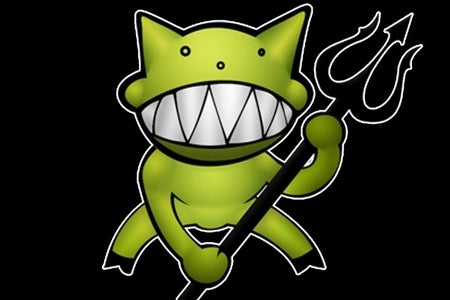 Members of Anonymous have attacked Ukrainian government websites after local authorities closed down the torrenting site Demonoid.
The government took the site offline, seizing servers and user information, at the request of Interpol last week, the BBC reports. Local ISP Colocall told the BBC that "the decision to terminate the contract with Demonoid has been made without participation of the Ministry".
DDOS attacks were launched against Ukrainian anti-piracy websites and government information services, resulting in down-time but no loss of data. Anonymous claimed responsibility for the attacks via Twitter accounts and websites associated with the group.
Demonoid editor Ernesto van der Saar also spoke to the BBC, telling the service that he thought it was unlikely that police would be pursuing and prosecuting Demonoid users.
"I think it is highly unlikely they will pursue more than a handful of users if any at all," he said.
"Doing so would be very work intensive - some people have used their email addresses, but the authorities would still have to file complaints, check the evidence is in order and then chase people in court.
"In previous instances - such as the case against UK-based BitTorrent tracker Oink - we have seen that users who uploaded the most high profile content were targeted, but I can't see them pursuing hundreds of thousands of users."