Announcing the GamesIndustry Innovation Awards
Celebrating the creators, champions and game changers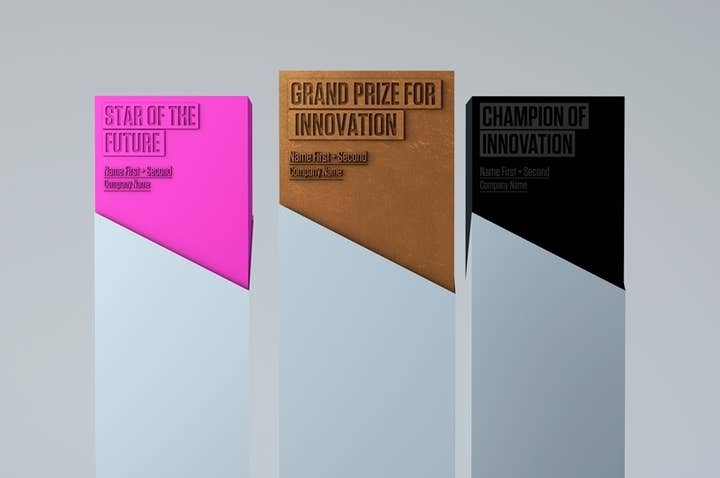 Today we're delighted to announce the inaugural GamesIndustry Innovation Awards - a brand new way to highlight the individuals and companies that are shaping the future of our business. With the ceremony taking place as part of our GameHorizon conference in May, the GamesIndustry Innovation Awards will be nominated and voted for by you, our readers: the games industry.
"Until now we've not really had the opportunity to overtly recognise those who we feel are really pushing gaming forward"

Rupert Loman
"At GamesIndustry International we love celebrating the creativity, invention and sheer joy which the games business is responsible for, but until now we've not really had the opportunity to overtly recognise those who we feel are really pushing gaming forward, testing its limits and forging it into a force for the future," commented Rupert Loman, CEO of Gamer Network (the company behind GamesIndustry.biz). "We think the GamesIndustry Innovation Awards will be a prestigious new addition to the games business."
We've outlined ten categories below, all of which are crying out for your input. What we're looking for here are preliminary nominations, not final votes, for companies or individuals who can be put forward for the awards. After this, the shortlists will be produced and the finalists will be put forward for vote by all verified games industry professionals on this site. Once those votes are counted, the winners will be presented with their trophies at an award ceremony at GameHorizon in Newcastle, England on 8th May.
Nominations begin today and you'll need to be a verified registered member to make a nomination. Any brief supporting arguments are more than welcome. You're also free to nominate yourself or your business. We'll be closing nominations on 21st February 2014. The GameHorizon advisory board will then do due diligence on the nominated companies and reduce those longlists in preparation for the public voting to begin on 14th March. Voting closes on April 9. (note: these dates have moved back a few days - apologies for any inconvenience caused).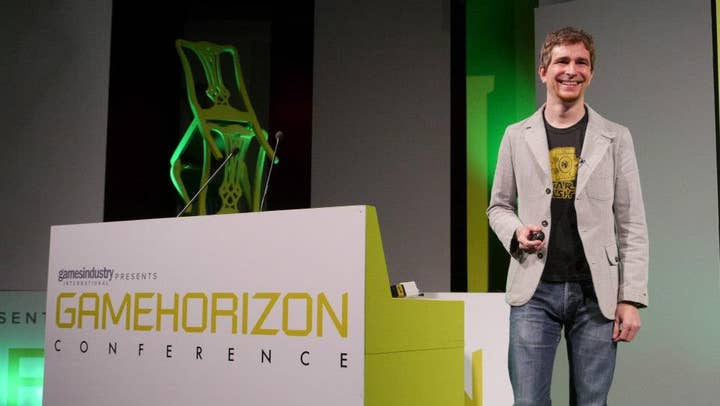 Please note - every shortlisted company/individual will receive a free ticket to the GameHorizon conference, which incorporates the GamesIndustry Innovation Awards ceremony.
Innovation in Technology
Evolving hardware is at the core of nearly everything we do - blurring the line between technology and magic is massively important in giving games the mesmerising, otherworldy qualities which have enraptured us all for over 30 years. While the steady ticking of Moore's law keeps developers' skills at the cutting edge, it's the breakthrough devices, software and fresh approaches to product design we're interested in here. It doesn't have to be an expensive high-end piece of kit, either - affordable and simple can be just as innovative! Controllers, engines and gaming hardware all belong here.
Innovation in Business
The Innovation in Business champion will be a person or company that has implemented a fresh approach to the organisation, structure or operation of their business. Equally, it could be a new business model, a new way of working or a uniquely productive workplace. Innovations in business are the keystone to any evolving industry, so the nominees here should be setting standards for the years to come.
Innovation in Marketing & PR
A fairly self-explanatory category, the aim here is to recognise and reward new ideas in attracting customers to a product. Whether traditional marketing such as TV spots, online via viral or social campaigns, or crafty PR that helps sell a game, the winner of the Innovation in Marketing & PR trophy will have shown a hunger to change alongside the needs of its market. This is the category for PR heroes, your favourite promotional campaigns and cross-branding deals.
Innovation in Retail
Whether digitally as a download, streamed or sold at brick-and-mortar stores, getting your product to the end user has never been so diverse, and the Innovation in Retail Award is about celebrating new initiatives in this field. Our winner here will be an organisation that has adapted to the changing retail market and brought in a new way of selling successfully to the public.
Innovation in Game Design
Sponsored by Unreal Engine.
Our Game Design Award covers the fundamentals of game creation: anything which contributes to the end experience of the player. Not necessarily restricted to the realm of gameplay, art or UI, this award also includes areas as diverse as accessibility, control implementation, audio and enabling user-generated content. Coders, character designers and creators of dialogue are all equally at home in this category.
Innovation in Social Responsibility
Sponsored by UKIE
Gaming has always been about fun: bringing goodness into the world via the medium of play. With this prize we hope to celebrate those companies who choose to give something back to their communities and society at large - either through direct work for charity (or by being a charity), making staff feel valued or the support of good causes with fundraising drives or sponsorship. With the mainstream press still happy to keep games at the front of the evil scapegoat folder, these are the initiatives which are fighting back.
Most Promising Start-Up
Sponsored by Amiqus.
How many companies founded in the last 12 months have you seen flourish by delineating themselves with a new model, product or ethos? A good proportion of our more exciting headlines are taken up by the foundation of new ventures by industry veterans and newcomers alike, companies bursting with the urge to do things differently: disruptors full of promise and talent. If you know an outfit formed in 2013 that you think is going to be big, this is the place to make sure they get noticed.

Star of the Future
Sponsored by CCP Games.
We're lucky enough to be an industry of entrepreneurs and highly motivated individuals, people who can turn their dreams into reality - be they simple ideas or grander plans - and it's something we should be celebrating. This is the prize for the individual who has burst onto the scene and started making their presence felt immediately - the place to pick out those specific achievers who will go from strength to strength. We're surrounded by ambition and growth, but we want the winner of this Innovation Award to be back on stage in three years, picking up the grand prize.
Champion of Innovation
There's been a lot of talk about newness, desire and enthusiasm so far, but most of us know all too well that keeping your ideas fresh only gets harder as time goes on. Our Champion of Innovation Award is for someone who has completely ignored that, a person who has consistently shown an ability to reinvent themselves and continue to offer a perspective which surprises and delights - making a career out of breaking new ground. That might manifest in a consistent string of new plans of their own, or the facilitation of the vision of others through support or more tangible resources: anyone from inventors to investors.
The GamesIndustry International Grand Prize for Innovation
Our final prize - and the only award that will not be decided by public vote. This special award will be decided by the GameHorizon advisory board and the GamesIndustry International editorial team - but make sure you nominate the person or organisation which you feel has best embodied the spirit of innovation in our industry over the last year. This might be a nominee from one, several or none of the categories above - and if you feel that there's an area we've missed which eclipses those categories we picked, this is your place to express it. Glory awaits!
To stay up to date with the GamesIndustry Innovation Awards and GameHorizon make sure you're following @GIBiz and @GameHorizon on twitter.
The GamesIndustry Innovation Awards will recognise the highest levels of achievement in the global games industry. Contact Chris Buckley if you're interested in getting involved in the GamesIndustry Innovation Awards as a sponsor or partner.