Angry Birds 2 hits 20 million downloads in week one
Rovio back on top as full sequel storms the app stores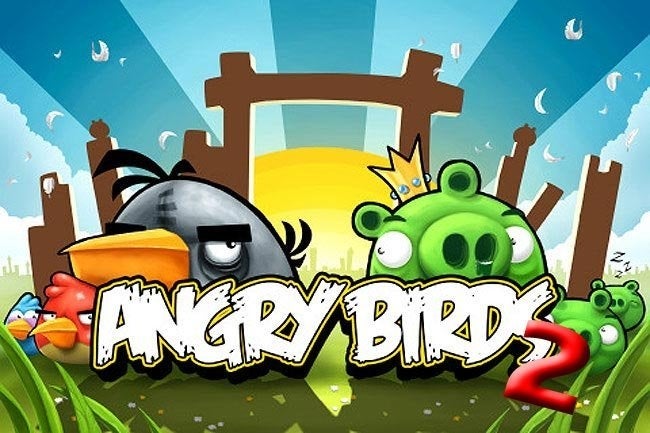 Rovio's first full sequel to Angry Birds, following a number of successful licensing diversions, has absolutely rocketed to the top of the download charts on iOS and Android, hitting 20 million downloads in the first week of its release to become the most downloaded app in over 100 territories worldwide.
"When we were developing and testing Angry Birds 2, we had good reason to believe we were on to a good thing, but the enormous groundswell of enthusiasm for the game from loyal fans and casual newcomers alike has been humbling," said Rovio's Creative Director Patrick Liu in a press statement. "It took the first Angry Birds game more than 9 months to reach this many players, and we thank all our fans for growing the flock so quickly!"
The game is currently in 37th in the grossing charts in the US and the UK for games, so there's some way to go before the downloads turn into revenue. Nonetheless, players have launched over 1.4 billion birds, clearing 300 million levels, so engagement is high. It should also be remembered that in-game revenues are only a part of Rovio's incomes, with a huge portion coming from associated merchandising and other revenues. Over half of the company's staff work on non-gaming endeavours.
That portion of the firm took a hit in its last quarterly figures with profits and revenues both dropping March. In that report, CEO Pekka Rantala was confident that things would turn around.
"On the consumer product side, 2014 was not a satisfactory year," admitted Rantala. "However, the upcoming Angry Birds Feature Film is getting very positive reactions from major retail and license partners as well as from consumer focus groups. This will have a positive impact on licensing in the coming years. In the next few months, we expect major announcements of partnerships in the licensing space."
With so many successful partnerships on the books, and a new Star Wars film in the works, a new collaboration seems like a very obvious and profitable choice. With a healthy install base of Angry Birds 2 in place, that deal and the cross-promotional potential it represents will only seem more appealing.
The original Angry Birds, which was a paid app as opposed to the sequel's free to play model, still sits at seventh in the paid charts on iOS, but is not within the top 100 by grossing revenues.