Android CPI drops below iOS for first time in 12 months
Google's mobile platform now has CPI of less than $1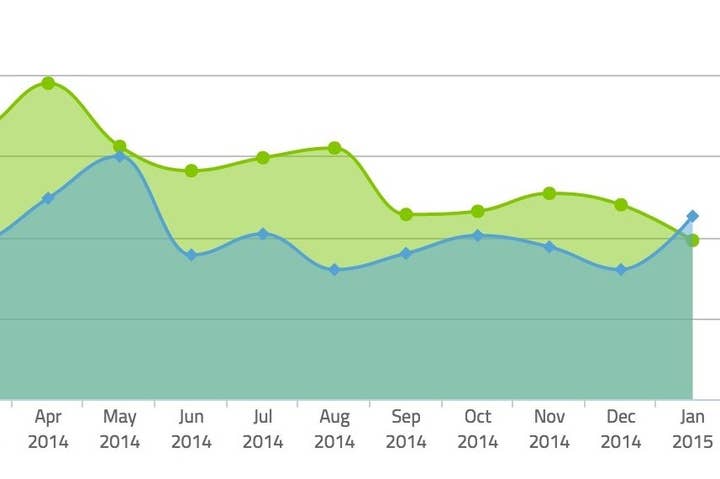 A sharp drop in the cost per install of Android games, coupled with a continues rise in those for iOS, has seen Apple's storefront becoming the more expensive of the two to market for, according to new figures from Fiksu.
Analyst Glen Kiladis says that this is the first time that Google's platform has had a lower CPI for at least a year.
"After an unusual December month that saw costs down across the board, Android costs continued to fall in January, while iOS costs reversed course," Kiladis tells GamesIndustry.biz.
"Fiksu's Cost Per Install (CPI) Index, which measures the cost per app install directly attributed to advertising, showed Android games costs in January were down 18 per cent over last month, coming in at $0.98, the first time in the last 12 months that Android costs fell below the $1.00 mark. iOS games CPI for the month of January meanwhile was $1.13, marking a 41 per cent increase from December and the first time in the last year that iOS games costs were higher than Android games costs.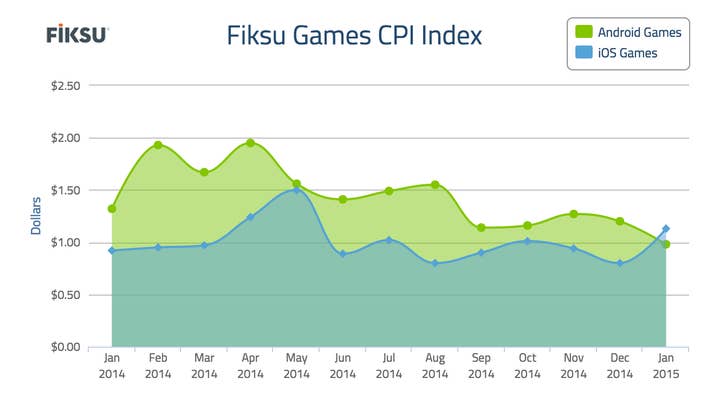 "These indexes include both incent and non-incent spending. As a result, iOS games costs are typically lower than Android games costs due to increased spending on iOS on lower-cost incentivized networks.
"When looking at year-over-year trends, the pattern is markedly similar," he continues. "Android costs in January were down 26 per cent over 2014, while iOS costs were up 23 per cent compared to the same month last year. After choosing to steer clear of the traditional onslaught of spending in December, game marketers were back in full force on iOS in January, looking to take advantage of all the new devices activated over the holiday season."