Android boss steps down at Google
Andy Rubin hands the reins over to Chrome OS head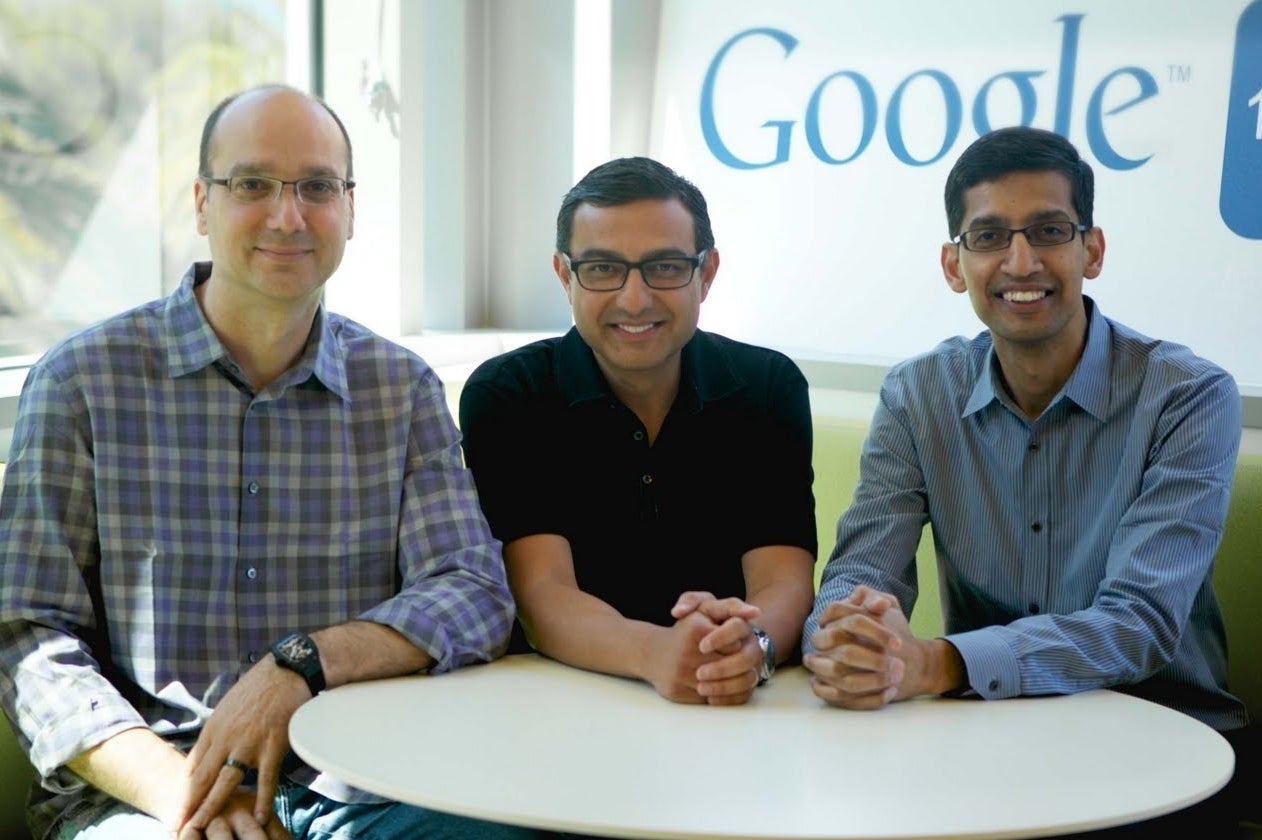 Andy Rubin (pictured left), Google's senior vice president in charge of Android and the mobile operating system's co-founder, has decided to step down from his position in the company. Sundar Pichai (pictured right), Google senior vice president in charge of Google Apps and the new Chrome OS, will take over Rubin's duties in addition to his existing responsibilities. Rubin will remain at the company, but in a new, undisclosed role. Google CEO Larry Page announced the news in a post on the official Google blog this morning.
"Having exceeded even the crazy ambitious goals we dreamed of for Android-and with a really strong leadership team in place-Andy's decided it's time to hand over the reins and start a new chapter at Google. Andy, more moonshots please!" wrote Page.
"Going forward, Sundar Pichai will lead Android, in addition to his existing work with Chrome and Apps," said Page. "Today Chrome has hundreds of millions of happy users and is growing fast thanks to its speed, simplicity and security. So while Andy's a really hard act to follow, I know Sundar will do a tremendous job doubling down on Android as we work to push the ecosystem forward."
Many assume that Google will work on bringing Android apps over to Chrome OS, bringing the two platforms together.
Rubin founded and incorporated Android, Inc. back in 2003, based around the idea of an open-source mobile operating system. The company was acquired by Google in 2005, with Android becoming Google's centerpiece in its ongoing smartphone war with Apple, Inc. According to Page, more than 750 million Android devices have been activated globally, with 25 billion apps being downloaded from the Google Play app store.
[Image via Google]