Android 4.4 aims at budget phones
Google officially announces the next Android and the Nexus 5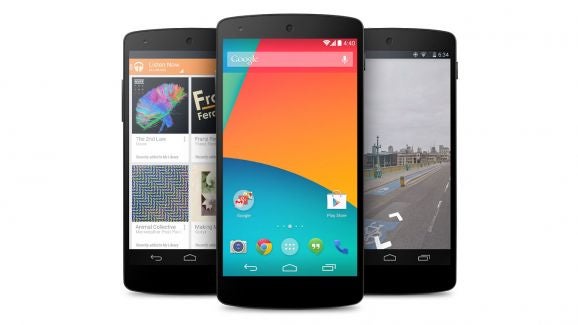 Google has officially announced Android 4.4, code-named KitKat. The new operating system streamlines some existing Android features and makes it more friendly to budget phones with smaller amounts of memory.
"Until now, some lower-end Android phones couldn't benefit from more recent Android releases due to memory constraints," wrote Google Android boss Sundar Pichai. "With KitKat, we've slimmed down Android's memory footprint by doing things like removing unnecessary background services and reducing the memory consumption of features that you use all the time. RAM (or memory) is one of the most expensive parts of a phone, and now Android can run comfortably on the 512MB of RAM devices that are popular in much of the world, bringing the latest goodies in Android 4.4 within reach for the next billion smartphone users."
The new operating system adds an improved Phone app, buttonless voice recognition for voice search, navigation controls that hide when not in use, and a new caller ID powered by search. In addition, Google is trying to improve Android's work capabilities with direct support for cloud-based storage services, cloud printing, and a redesigned QuickOffice.
Google also announced its next flagship phone, the Nexus 5. The new Nexus phone sports a 5-inch 1920x1080 display powered by a 2.3 GHz Snapdragon processor and 2 GB of RAM. The device is currently available unlocked on Google Play in two models: 16GB for $349 and 32GB for $399. Google says the phone will also be available from Sprint, T-Mobile, Amazon, Best Buy and RadioShack in the future.