Analysts cool on VR, eSports
Deloitte Global restrained about growth markets' 2016 performance, expects mobile to get tougher for devs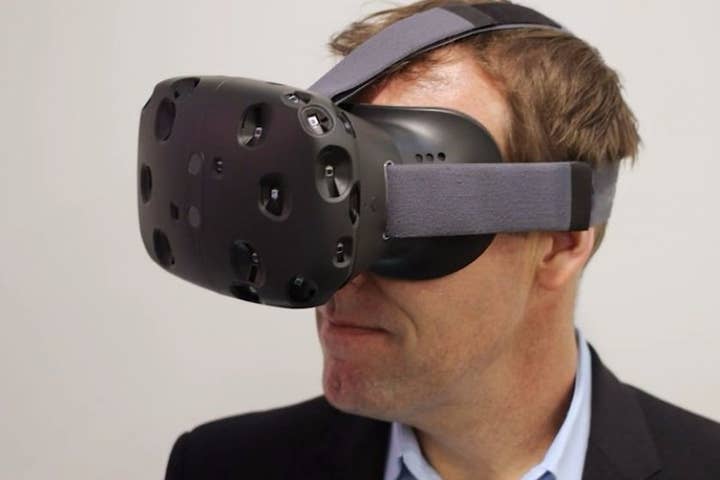 Almost everyone agrees eSports and virtual reality are growing markets, but there's plenty of disagreement on how fast they're going to grow. Deloitte Global today added its two cents to the growing pile of prognostications, as the multi-industry outfit today released its 2016 Technology, Media, and Telecommunications predictions. In the cases of both competitive gaming and VR, Deloitte is approaching their near-term potential with a bit of skepticism.
In eSports, Deloitte predicts global revenues of $500 million for 2016, up 25 percent year-over-year. While still growing significantly, Deloitte global head of research Paul Lee and director of research Duncan Stewart are pumping the brakes on some of the grander claims surrounding the field.
"In some ways, eSports is comparable [to traditional sports]," the pair said. "A single event (but not that many per year) may attract 40,000 people watching live, and tens of millions watching over the Web. This could be interpreted as meaning that 'eSports is bigger than basketball.' That may be true, when measured by audience size for an individual event, but in dollar terms, eSports is not yet playing in the big leagues."
The analysts said the addition of virtual reality to eSports spectator activities may make for a more interesting proposition, but VR itself is still a nascent technology. Deloitte is predicting that VR will have its first $1 billion year in 2016, with 2.5 million headsets generating about $700 million in hardware sales, and 10 million game sales making up the remaining $300 million of the projection.
"Virtual reality is a fantastic innovation which can demonstrate the cutting edge of what technology is capable of today," the analysts said. "VR's capability is likely to improve further still over the years as processors improve, screen resolution increases yet further, and content creators learn how to create for the format. That said, as can happen with emerging technologies, there is considerable hype about the impact of VR in the near-term. Any company that is considering VR in any regard should have a careful look at the likely addressable market. Enthusiastic reactions to VR at trade fairs or at industry conferences, based on a few minutes of usage, may not convert into mass market demand."
Initially, Deloitte believes VR will exist as a niche consumer market, with enterprise uses financially insignificant until at least 2017.
"[A]s with all emerging technologies patience is required," the analysts noted.
Deloitte also examined well-established markets, among them mobile gaming. While the firm believes that mobile gaming will grow 20 percent year-over-year to $35 billion and overtake PC ($32 billion) and console ($28 billion) to become the leading platform for software revenue, it also noted growing disparity in the market. While the average console game is forecast to bring in $4.8 million and the average PC game $2.9 million, Deloitte is only forecasting $40,000 of revenue per mobile title.
"Indeed in 2016, it is highly probable that the vast majority of freemium games downloaded to mobile devices will generate no revenue," the analysts said. "According to Deloitte member firm research, only about a tenth of smartphone owners make in-app purchases (including games) in a given month. Those that spend on mobile games are lucrative, but they are elusive. About one in 650 mobile games players (known in the industry as 'whales') generate about half of all in-app spend in free-to-play games."
Among the top 1,000 titles, the firm expects 80 percent of their cumulative revenue to be claimed by the top 20 publishers.
"[W]hile consumers are likely to continue to enjoy playing mobile games, life may become increasingly arduous for mobile games publishers, potentially leading to some major players exiting the market in 2016 or 2017," the analysts said.