Analyst expects PS5 and Xbox Series to sell 1.5m each in North America this year
Baird Equity Research's Colin Sebastian says demand strong for next-gen consoles with PS5 selling at a slightly higher premium on auction sites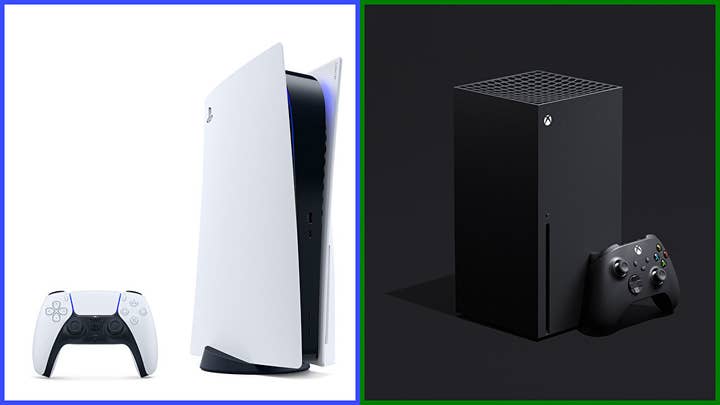 With the Xbox Series S and X preorders opening this week, industry watchers received an early comparison point for consumer sentiment heading into the next-gen launch.
Having looked through unit sales and pricing trends on eBay pre-order confirmations, Baird Equity Research analyst Colin Sebastian today released an investor note saying demand is "strong" for both the PlayStation 5 and Xbox Series lines of consoles.
"Overall, demand continues to look strong and with the sales mix favoring the premium versions of both consoles, in line with our expectations, and we think supportive of an ongoing constructive view of the interactive entertainment sector," Sebastian wrote.
Sebastian expects Sony and Microsoft to each sell 1.5 million of their next-gen platforms in North America by the end of the year, but that doesn't necessarily indicate equal demand.
Sebastian reported 3,000 PS5 preorder confirmations sold on eBay, with an average price per unit of $700 and an average premium of 57% on top of the suggested retail price of each system.
As for the Xbox, the Series S and Series X were typically selling at a 50% premium with more than 1,000 preorder confirmations on the site.
Preorders were also heavily weighted to the pricier, disc-equipped versions of each console, although Sebastian noted that could reflect the launch mix Sony and Microsoft are offering moreso than actual consumer interest. Roughly 70% of PS5 preorders were for the disc-equipped version of the console, while the Series X accounted for 95% of Xbox preorders sold (but only 80% of Xbox preorders available on eBay).