Analogue shows off Pocket retro portable
$199 handheld hardware set for 2020, will play original carts from Game Boy family, Game Gear, Lynx, and Neo Geo Pocket Color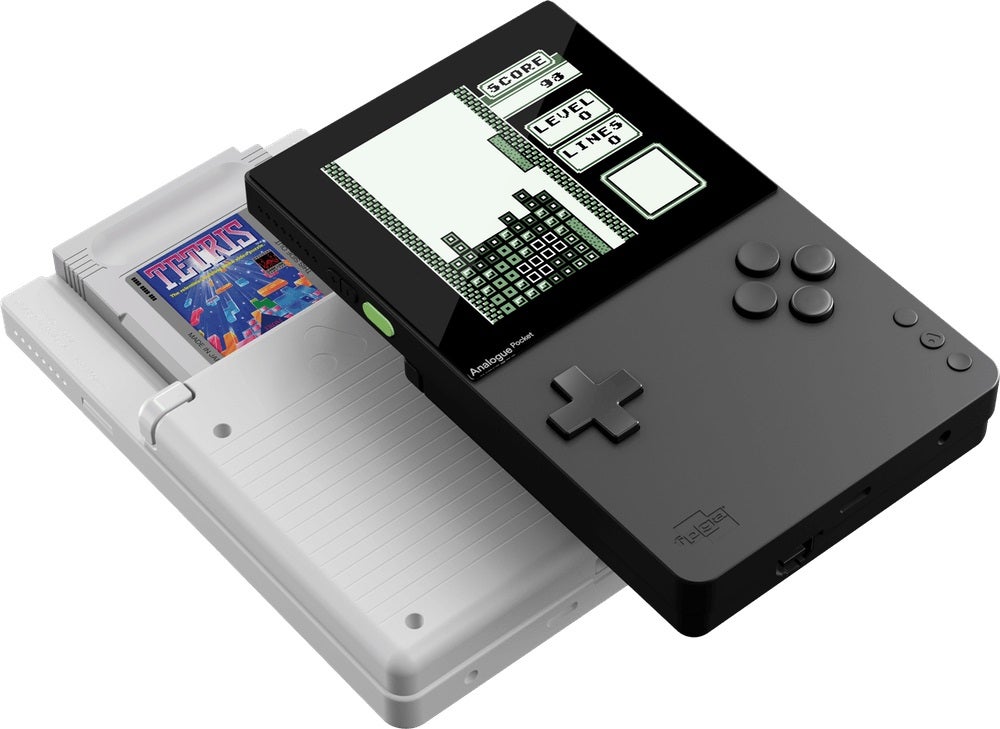 Retro hardware maker Analogue is readying its first portable system. But unlike its efforts based on the NES, Super Nintendo, and Genesis, the Analogue Pocket will cover multiple systems.
Set for release in 2020, the Analogue Pocket will play Game Boy, Game Boy, Color, and Game Boy Advance cartridges out of the box. With a variety of adapters sold separately, the system will play games from the Game Gear, Neo Geo Pocket Color, and Atari Lynx.
As with previous Analogue systems, the company is promising no emulation. The system will include two FPGA hardware chips, with the second one a dedicated chip to support third-party development.
"With access to Analogue's proprietary hardware and scalers, we think developers are going to do some amazing things," the company said.
Beyond faithfulness to the original experience, Analogue is also offering some new tweaks. First, the Pocket includes its own built-in music synthesizer and sequencer program called Nanoloop. Second, the company is readying Analogue Dock, which will plug into the pocket and connect to a TV through an HDMI cable, with support for Bluetooth and wired USB controllers as well.
The Pocket itself will cost $199. Pricing for Analogue Dock and the controller adapters has not yet been announced.