Amiga gets a miniconsole with The A500 Mini
Retro Games offering launches early next year with 25 games included and ability to side-load more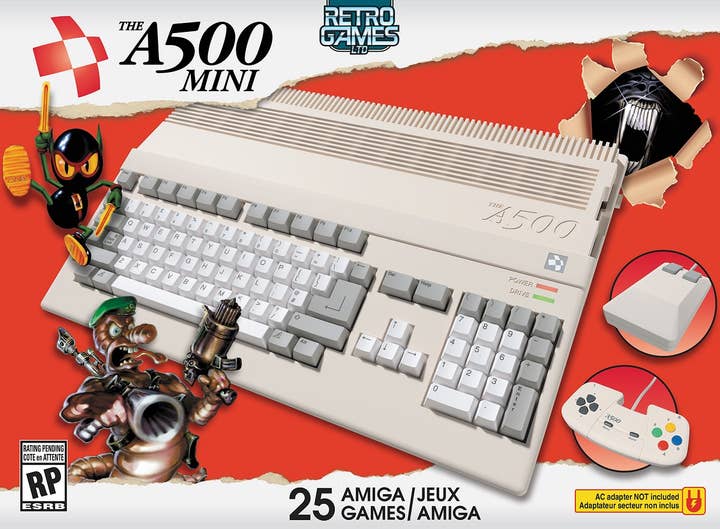 The Amiga 500 is the latest system in line for the miniconsole treatment, as Retro Games today announced The A500 Mini.
Set for release early next year for $140, the A500 Mini includes 25 licensed Amiga games -- including Another World, Simon the Sorcerer, and Worms: Director's Cut -- as well as the ability for users to side-load their own Amiga games using a USB stick.
The A500 Mini comes with both a two-button mouse and a control pad. Retro Games did not specify whether the on-system keyboard is functional, but the A500 Mini will have a virtual on-screen keyboard as well as USB support for actual keyboards.
The system will also support save states as well as visual options like a filter to replicate the look of a CRT monitor.
This is not Retro Games' first dive into the miniconsole market. The company previously released the C64 Mini half-sized Commodore 64 with an ornamental keyboard, as well as full-sized reproductions with working keyboards for the C64 and the Vic 20.