Amazon to open physical retail store in NYC
The leading online retailer is about to open its first store opposite the Empire State Building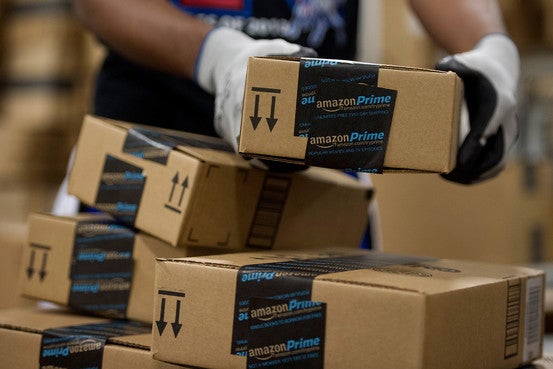 According to The Wall Street Journal, Amazon.com will open its first brick-and-mortar store in midtown Manhattan right on time for the busy holiday shopping season. The store, located at 7 West 34th Street, "would function as a mini-warehouse, with limited inventory for same-day delivery within New York, product returns and exchanges, and pickups of online orders," the Journal reports.
Similar to how Apple uses its retail stores to attract customers and show off new products, Amazon is expected to leverage its new retail presence to shine a spotlight on its own devices like Kindle, Fire smartphones or the Fire TV set-top box. The Journal noted that this first store in New York is internally being viewed as an experiment by Amazon, so there's no guarantee at the moment that the company will launch a chain across the nation like Apple has done. If successful, however, that's certainly a possible scenario.
Leasing a space near the Empire State Building appears to be a strategic move as well. The tourist attraction brought 4.3 million visitors to its observatory last year. Furthermore, the store's location is only a block east of Herald Square, where Macy's has a flagship store that draws more than 20 million annual visitors. It's not hard to imagine a good portion of tourists or Macy's customers also wanting to check out Amazon's goods. "Foot traffic on 34th Street is unparalleled," remarked Chase Welles, executive vice president at SCG Retail, a real-estate service company.