Aeria Talks Expanding from PC to Mobile, Tablets
Free-to-play company also enhances offerings with three ijji titles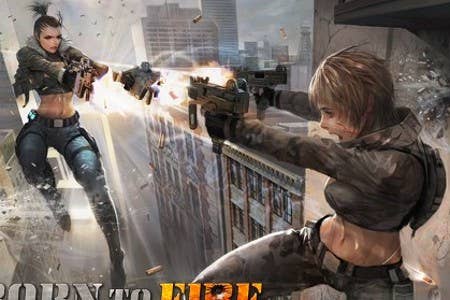 Earlier in the year, Aeria Games acquired ijji Games in conjunction with a strategic investment with NHN Corporation. JT Nguyen, COO of Aeria Games, discussed the transition ongoing with ijji's titles as a collaborative process with NHN Corporation.
"The decision to migrate the ijji Games was driven by our ongoing desire to offer players the highest level of service and we feel the best way to deliver that is through our Aeria Games distribution platform," said Nguyen. "Compared to ijji, our platform is more robust in terms of community, support and monetization. From simple things like how games are downloaded, updated, and launched through our Ignite distribution platform to how players interact in the community to how they get support when they need it-in their own language-we have spent a lot of time trying to perfect our approach so users get the best experience. This will also allow us to cross-promote between the two communities, and of course the Aeria Games community is the larger of the two with 40 million registered players."
"The migration is happening now so we wanted to let everyone know what to expect. It should be a seamless transition in that players can just log in through their iiji account and get prompted to move their characters over to Aeria. At that point they'll be on the Aeria Games platform," he continued. "We've put a lot of work into this migration. Another point of good news for the players is that finishing the migration allows us to put our focus back into creating content. For instance, we'll be seeing new languages for A.V.A. in the future-that's something we already have in progress."
On the subject as to why Alliance of Valiant Arms (A.V.A.), Soldier Front and GunZ were chosen, Nguyen said, "As three unique shooters, they fit very well into our mix of games, so that's important. You look at A.V.A. where you jump into strategic shooter combat in an alternate timeline, it has UE3 graphics, and a strong sense of competitive play-that's very attractive to our players. A second factor is they're three quality games with a strong audience of dedicated players. Third, they were created by developers who have proven their ability to create games of quality, and that's also very important to us as we continually look to partner with great development talent."
"So we want to take what A.V.A. and the other games already have and make it even better through offering the highest level of support and the opportunity to become part of a very strong online gaming community. There's a reason our players stick around for longer and more frequent play sessions-Aeria Games is a good home for players," he noted.
As for the future, Nguyen said PC will continue to be important but that they "see mobile as a very key area of expansion."
"As you may know, we recently launched Aeria Mobile and it's an important initiative as we expand from PC and browser games to more platforms, including mobile and tablet. We'll not only be bringing new titles to mobile, but we'll be taking our games to new platforms and new languages so expect to hear more from us in the coming months with more details. We see ourselves becoming platform agnostic and we'll bring our games to wherever our mid-to hard-core players live," he noted. "Aside from business initiatives like mobile, it's important to keep our players happy. Happy players encourage organic growth and you can't underestimate how important that is."
Read the full interview on [a]list