Aeria Mobile unleashed with three new titles
Aeria Games has revealed its new mobile division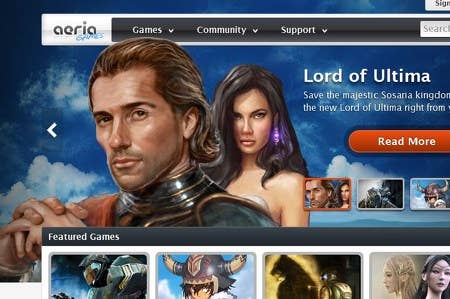 Today, free-to-play game publisher Aeria Games announced the establishment of Aeria Mobile, its new division focused on "multiplayer core gaming" for mobile platforms. The company is planning on launching 1 to 2 new titles each month moving forward, with an inaugural lineup of three titles. Those titles are:
Eden Eternal: Monster Arena: Based on Aeria's online MMORPG Eden Eternal, Monster Arena is a new accelerometer-based shooting game. Player will travel across familiar locales battling monsters and players alike.
Tuff Tanks: A turn-based artillery shooter with up to eight players in both cooperative and competitive arenas.
Armygeddon: A turn-based military strategy game set in a near-future setting that features episodic single-player content and asynchronous multiplayer combat.
"Our new Aeria Mobile division allows the 35 million core players that love our games to extend their multiplayer online experience onto mobile devices," said Lan Hoang, CEO of Aeria Games. "We will bring the Aeria Games experience to both new players and existing fans in the fast-growing but underserved mobile core gaming arena."
The games are slated to hit the Apple App Store this spring. There's no word on other mobile platforms.