Advanced Warfare takes UK Christmas #1
FIFA, GTA, Far Cry and AC:U fill rest of the top five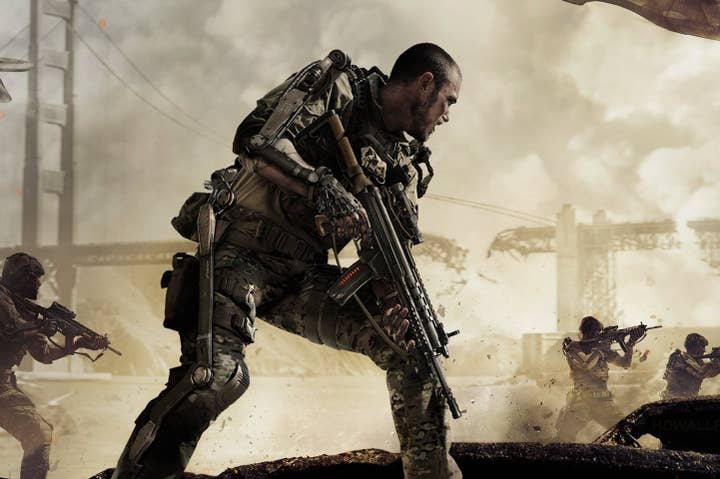 Call of Duty: Advanced Warfare has become the fifth game in the series to secure the UK's Christmas number one, thanks to a sudden boost in PS4 sales from a timely promotion.
FIFA 15 slips back down to second, with GTA V, Far Cry 4 and Assassin's Creed: Unity making up the rest of the top five.
Charts courtesy of UKIE and Chart-Track Gfk.
| Last Week | This Week | Title |
| --- | --- | --- |
| 1 | 1 | Call of Duty: Advanced Warfare |
| 2 | 2 | FIFA 15 |
| 3 | 3 | Grand Theft Auto V |
| 4 | 4 | Far Cry 4 |
| 5 | 5 | Assassin's Creed: Unity |
| 11 | 6 | The Crew |
| 9 | 7 | Destiny |
| 7 | 8 | MineCraft: Xbox Edition |
| 8 | 9 | MineCraft: PlayStation Edition |
| 5 | 10 | LEGO Batman 3: Beyond Gotham |