Adobe launches Game Development Tools as part of Creative Cloud
Suite of programs hopes to rejuvenate Flash development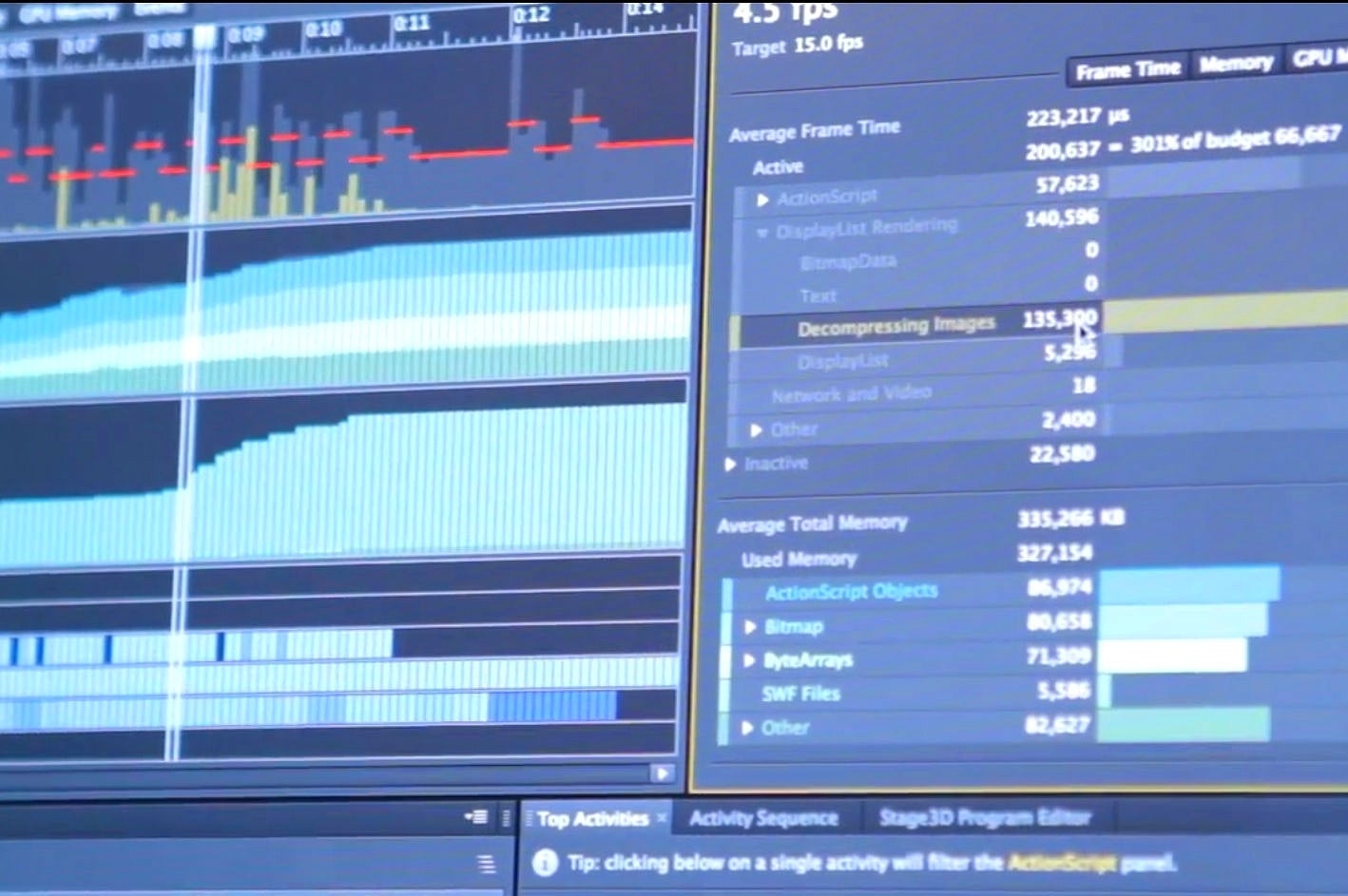 Adobe has released a suite of Game Development Tools aimed at encouraging the use of Flash in game programming, allowing users access to a limited version of the tools via a free membership of the company's Creative Cloud initiative.
Included in the package are Adobe Scout, a set of optimisation and data-gathering tools, the Adobe Gaming SDK, Adobe Flash C++ Compiler and Flash Professional CS6.
"Adobe's Game Developer Tools are designed to streamline the game development process from creation to deployment, and help game publishers and developers reach the broadest possible audience worldwide - over 1.3 billion connected Windows and Mac PCs and over 500 million smartphones and tablets - 20 times the reach of the bestselling Xbox 360 gaming console," reads the official press release.
Whilst Flash development has come under some pressure from both HTML5 and Apple's refusal to support it on its operating systems, Adobe is keen to point out that Flash is still used for a number of prominent gaming applications.
"The Adobe Flash Player has been at the forefront of online gaming for years and is used to power the 10 most popular games on Facebook including SongPop, FarmVille2, and Diamond Dash.
"Adobe's latest Gaming technologies are the leading choice for social game studios like Zynga, Wooga and KIXEYE and are used by AAA game developers like Ubisoft as well as indie developers like Northway and Damp Gnat to help minimize the cost of targeting multiple platforms and mobile devices - including games for iPhones and iPads."