Activision's market share climbed to almost 20% in 2012
Ubisoft, Take-Two and Microsoft also gained while others lost share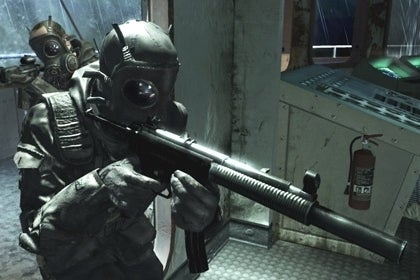 Activision's market share of the boxed video game sales market climbed from 15.7 per cent in 2011 to 19.5 per cent for 2012.
That's according to data collected by Ubisoft, based on figures from NPD, GfK Chart Track and Nielsen, showing that Activision, Ubisoft, Take 2 and Microsoft were the only publishers to increase their market share.
Publisher market share 2012 (with 2011 market share in brackets)
Activision 19.5% (15.7%)
Electronic Arts 18.4% (19.7%)
Ubisoft 11.2% (8.8%)
Nintendo 10.8% (12.4%)
Take-Two 6.4% (4.8%)
Microsoft 5% (4.8%)
Sony 3.5% (5.3%)
THQ 3.3% (4.9%)
Warner Bros. 3.3% (3.7%)
Capcom 2.4% (1.2%)
The figures, presented as part of a briefing to investors, also showed that Activision's Call of Duty franchise has been the most valuable series for boxed retailers this generation.
The top 20 games on Xbox 360, PlayStation 3, Wii and PC from 2005 to 2008 show that while Activision sits at number one, rival Electronic Arts has six releases including FIFA and NFL titles in the list.
Ubisoft claims the key to current-gen success has been quality and the regularity of release.
Cumulated worldwide sales (value) of Xbox 360, PS3, Wii, PC games 2005 - 2012
1. Call of Duty
2. Mario
3. FIFA
4. Wii Fit (includes hardware)
5. Assassin's Creed
6. Guitar Hero
7. Halo
8. Madden NFL
9. The Sims
10. Need for Speed
11. Battlefield
12. Just Dance
13. Rock Band
14. Mario Kart Wii
15. Lego
16. Grand Theft Auto
17. World of Warcraft
18. WWE
19. Elder Scrolls
20. Sonic