Midnight openings worldwide as Black Ops goes on sale
Celebrities and gamers alike hit stores and launch events across US and Europe
Activision has given Call of Duty a fittingly glamorous debut at retail by staging midnight openings and launch events across Europe, attracting celebrities and gamers to queues and parties as the mammoth franchise broke cover.
In the UK, HMV opened 100 stores at midnight last night, including its flagship Oxford St branch, where a queue of 350 gamers was headed up by student Imran Chowdhury – who'd been queueing since 11 am. He was rewarded for his dedication with a free copy of the special Prestige Edition of the game.
Other prizes were on offer for the first 500 buyers of the game, whilst all HMV stores are also running an exchange promotion which puts Black Ops at just £7.99 when customers trade in a copy of EA's recent Medal of Honor.
"Call of Duty: Black Ops is all set to challenge last year's phenomenon Modern Warfare 2 to become the fastest and biggest-selling title in games history," said HMV's Head of Games, Tim Ellis.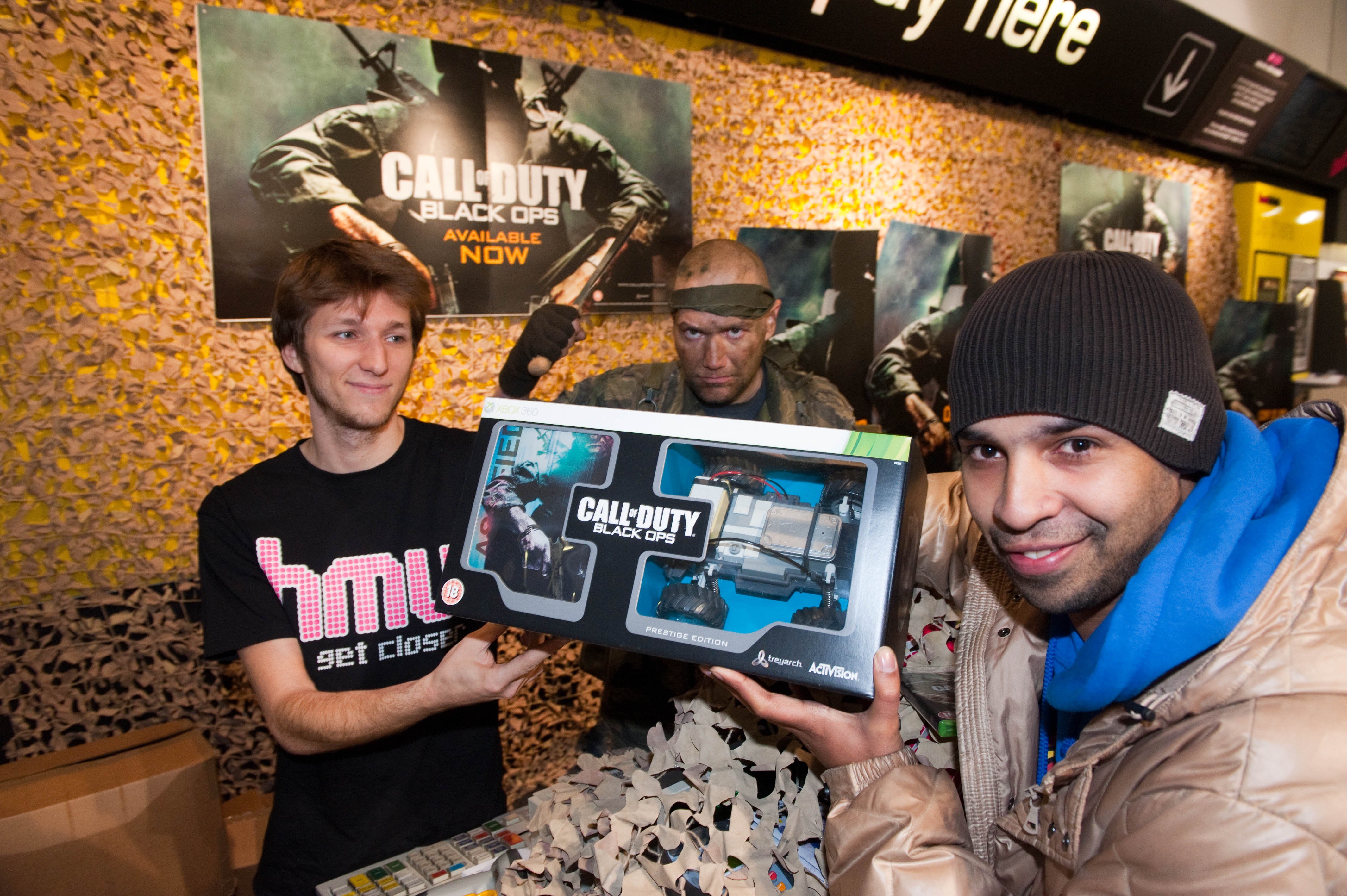 "Well over one million sales are predicted for its first week alone, and with Christmas coming up and more people now owning a console than ever before, we expect it to go on to become not just the most popular game ever, but an iconic release that will take gaming on to a new level.
"HMV has taken huge pre-orders online at hmv.com for Call of Duty: Black Ops, including for the exclusive Prestige limited edition, and well over 100 of our stores around the country opened at midnight to give core gamers the earliest possible opportunity to get hold of the game and start playing it with their mates."
Many other major retailers opened doors at midnight for the launch, with many supermarkets joining specialist retailers in doing so. Tesco was one of the biggest participants, opening 362 of its UK branches.
"More and more people are going to midnight openings to get their game at the first possible opportunity so it will be the biggest night time launch so far," said Tesco spokesman John Stanhope.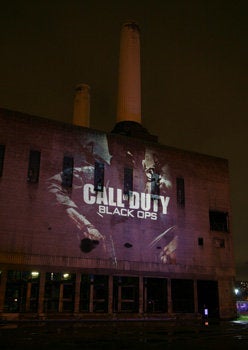 Over in the US, GameStop opened a total of 4408 shops across the country, with Walmart committing to 2700 and Best Buy 700. So many stores were taking part in the event that Activision launched a special store tracking website to enable customers to find their nearest.
The official launch party for the UK, which was liberally studded with minor celebrities and self-professed gaming VIPs, took place at the disused Battersea power station and featured a celebrity tournament and a performance by garage star Tinie Tempah. The US launch event was enlivened by a stage performance from rock veterans Metallica.
Pre-orders for Black Ops have been strong, many retailers are reporting, although fiscal guidance from Activision indicates that the publisher expect it to sell 20 per cent less than Modern Warfare 2.
"Black Ops has more than double the pre-orders Modern Warfare 2 achieved at the same point," said Chris Poad, Amazon gaming sector director, while GameStop's senior VP of marketing Bob McKenzie told Eurogamer that Black Ops was the most pre-ordered game in company history.
Competition between retailers on pricing and offers has been high, with many offering trade-in deals or special offer prices. Of the retailers GamesIndustry.biz spoke to, many seemed to be capitalising on trade-ins of Medal of Honor.
HMV is offering Black Ops for just £7.99 if a PS3 or 360 copy of EA's rival title is exchanged at the same time, while Blockbuster is offering £30 of credit for customers trading in MoH against CoD as long as Medal of Honor was bought at a Blockbuster branch.
Game is bundling Black Ops with various other chart titles for a reduced price, while Tesco is offering £20 off to anyone buying the game in tandem with three months' Xbox Live gold membership, a £20 PSN card or 2100 Microsoft Points.