Activision no longer working with Call of Duty actor Jeff Leach
Update: Leach claims partnership was ended earlier in the year and is not related to the remarks he made on stream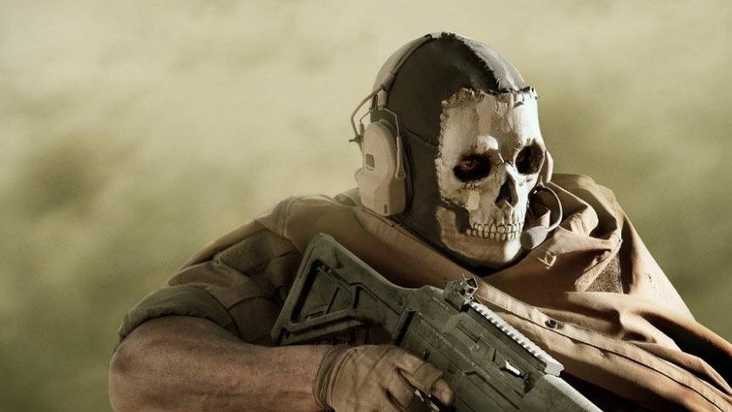 Update, November 2, 2021: In a letter sent to GamesIndustry.biz, Leach claimed that Activision did not stop working with him as a result of the comments he made on stream, but that they had severed ties on March 15, 2021 for other, unrelated reasons.
His "emotional responses" in the videos showing him making the alleged sexist comments were the result of "constant online abuse and harassment" from Luke Pickering and Natalie Casanova, he added.
We have updated our headline to reflect these latest developments.
Update, May 17, 2021: Jeff Leach released a public statement addressing the situation and saying he has "very occasionally lost control" during his streams at times he felt "attacked, targeted or harassed."
"My rancor towards them was not only wrong but also the antithesis of my relationship with my fan base and the inclusive message I try to promote -- and for this, I am deeply sorry but also ashamed," he said.
He added: "I'm remorseful for misrepresenting my true intentions and apologize to the individuals and the business partners that I may have negatively impacted by these outbursts."
The full statement can be found on this page.
Update, May 13, 2021: Facebook Gaming has cut ties both with Jeff Leach and Luke 'NitroLukeDX' Pickering, based on his behaviour in previous livestreams.
Since the accusations against Leach surfaced earlier this week, Twitter users have been pointing out that Pickering also had used highly offensive and demeaning language in some past videos.
In a statement sent to GamesIndustry.biz, a company spokesperson said: "We expect our Facebook Gaming partners to model a high standard of conduct. As of today, we have ended our contract with Jeff Leach and terminated his partner status with Facebook Gaming. We've done the same with NitroLukeDX due to his behavior on prior streams."
Leach initially reacted to the accusations against him in a video saying Pickering had edited and manipulated the footage released on May 7, and accusing him of character assassination.
"I can't wait to have this beautiful and majestic legal response go out from my lawyers to him," said Leach, as reported by Esports News UK. "The more he's edited and manipulated the footage, what happens there is he's presenting an out-of-context assassination of someone's character. That's what he's done. It's embarrasing for him and all his little trolls. So I'm excited to speak to my lawyers and my Facebook partnerships manager and see what can be done about this."
On Twitter, Leach added that the comments he made in the video shared by Pickering were made against a "hateful, toxic troll who came into [his] community chat to attack [him] and [his] community." He continued: "I have done the same to men who think that internet trolling and toxic behaviour are clever. I'm a stand up comic. You made this a gender-related issue and took it out of context."
It's worth noting that Leach and Pickering have a history of conflict, as detailed by Esports News UK.
Original story, May 10, 2021: Activision has condemned hateful comments made by Call of Duty voice actor Jeff Leach and stated it will no longer work with him, after videos showing him making sexist comments resurfaced on social media.
Content creator Luke 'NitroLukeDX' Pickering shared a video on Twitter on Friday showing Jeff Leach making highly offensive sexual and threatening comments targeting women while streaming Call of Duty, among other situations.
Leach is a partner with Facebook Gaming. While the social network has yet to react to the situation, in a statement shared with Charlie Intel, Activision said: "Sexism has no place in our industry, our games or in society. Activision is no longer working with Jeff Leach. We strongly condemn these remarks. We are committed to delivering a fun and safe experience for all players."
Some of the comments in the video were targeting content creator Natalie 'ZombiUnicorn' Casanova. The latter declined an invitation to appear on a talk show alongside Leach in 2017, during which the actor went on to make inappropriate remarks about Casanova's "horrendous cleavage."
At the time, Casanova posted a video explaining their side of the story, condemning Leach's reported harassment and calling out his misogynist attitude.
Leach was banned from Twitch for his comments against Casanova, but he soon became a Facebook Gaming partner.
Casanova has reacted to the comments resurfacing on Twitter, calling out Facebook Gaming, Activision and Leach's sponsors for continuing "to overlook prejudiced malicious behaviors by cis white men like Jeff Leach."
GamesIndustry.biz has reached out to Facebook Gaming and Jeff Leach for comment.