Activision Blizzard sees predicted Q1 start to "transition year"
Revenue down largely due to 16% drop in Blizzard earnings as the segment begins a year with "no major frontline release"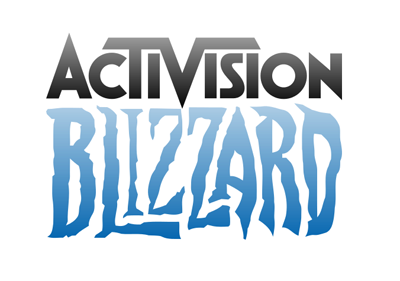 Activision Blizzard revealed its Q1 2019 financial results today, in which it out-performed its projections for the quarter that nonetheless reflected its prior warnings of a quieter "transition year" following a record 2018 and the lay-off of approximately 800 employees last February.
For January through March of 2019, Activision Blizzard saw net revenue of $1.83 billion, surpassing the projection of $1.72 billion but nonetheless down from Q1 2018's net revenue of $1.97 billion. Net bookings were $1.26 billion, down from $1.38 billion in Q1 last year, and operating income was $570 million.
Broken down, $317 million of the company's net revenue came from Activision, $344 million from Blizzard, and $529 million came from King. Activision and King's numbers remained relatively stable year-over-year, but Blizzard's predicted year of no major releases is already kicking off with drops in that segment. Its revenue was down 16% year-over-year from the $480 million it saw in Q1 of 2018, when it was admittedly still fresh off the release of World of Warcraft.
Looking at other segment breakdowns, digital sales made up 76% of the company's total net revenue, with retail making up 17%. By platform, console sales made up 37% of net revenue, PC made up 27%, and mobile and ancillary made up 29%.
Activision Blizzard also declared it would pay out a cash dividend of $0.37 per common share, a 9% increase from 2019, to be paid in mid-May to those who were shareholders on March 28, 2019. It's the same amount the company announced it would offer in its 2019 full-year results.
For the full year, Activision Blizzard has maintained its existing projection of $6.03 billion in net revenue and $6.3 billion in net bookings. Its Q2 outlook expects $1.32 billion in net revenue and $1.15 billion in net bookings.